Chemical industry professional talent recruitment preferred website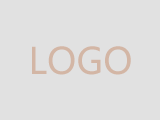 Shanghai Daqiao Chemical Co., Ltd.
Joint venture
50-99 people
1992-12-28
Fine Chemicals-Biochemicals, Fine Chemicals-Organic, Fine Chemicals-Inorganic, Fine Chemicals-Pesticide Fertilizers, Fine Chemicals-Reagent Auxiliaries ...
Home
) Recruiting positions (

8

)
Company Profile
Shanghai Daqiao Chemical Co., Ltd. was established in December 1992. It is located at 399 Fengdeng Road, Malu Town, Jiading District, Shanghai. It is the Shanghai branch of Zhongshan Daqiao Chemical Group. We are a Sino-Hong Kong joint venture high-tech enterprise integrating R & D, production and sales. The company produces and operates various high-performance special coating products, including automotive coatings, large and medium-sized coatings, motorcycle coatings, electrical and electronic coatings, engineering machinery coatings, heavy anti-corrosion coatings, etc., with superior product performance and high market visibility And strong customer base, has a good reputation in the industry.
工商信息由天眼查提供
Filing information—
Business information provided by Tianyancha
经营状态:存续
企业类型:有限责任公司(台港澳与境内合资)
成立日期:2002-07-31
备案信息由
Unified social credit code: 913100007405547628
Business status: Continuing
business type: Limited liability company (Taiwan, Hong Kong, Macao and domestic joint venture)
Date of establishment: 2002-07-31

provide
Jobs
Job Title

work place

Pay

Updated
Guangdong-Zhongshan City

6000 ~ 8000 yuan / month

2020/01/12

Guangdong-Zhongshan City

6000 ~ 15000 yuan / month

2020/01/12

Shanghai-Jiading District

4000 ~ 8000 yuan / month

2020/01/12

Shanghai-Jiading District

8000 ~ 10000 yuan / month

2020/01/12

Shanghai-Jiading District

5000 ~ 10000 yuan / month

2020/01/12

Fresh graduates in chemical engineering

Shanghai

5000 ~ 6000 yuan / month

2020/01/12

Shanghai-Jiading District

4500 RMB / month

2020/01/12

Shanghai-Jiading District

4500 ~ 9999 yuan / month

2020/01/12
contact details
Note: Please indicate the name of the job position in the email, and indicate that the recruitment information comes from wowankara.com