Chemical industry professional talent recruitment preferred website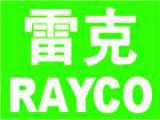 Ruizhou Resin (Dongguan) Co., Ltd.
Foreign-owned
50-99 people
1970-01-01
Fine Chemical-Biochemical, Other-Other, Fine Chemical-Organic, Fine Chemical-Inorganic, Fine Chemical-Pesticide & Fertilizer ...
ÐÂÀ˲ÊƱ
) Recruitment positions (

4

)
Company Profile

Ruizhou Resin (Dongguan) Co., Ltd. is located in Tianxin Village, Huangjiang Town, Dongguan City. It is a foreign-invested enterprise invested and established in 2002 by Ruizhou Chemical (Hong Kong) Co., Ltd. The company mainly produces and operates photosensitive coatings, water-based coatings, and adhesives. , Is an enterprise integrating R & D, production and sales.

In the growth course of more than ten years, we have been adhering to the innovative and professional fine society, constantly developing and responding to the needs of customers and customers.

工商信息由天眼查提供
Filing information—
Business information provided by Tianyancha
经营状态:在业
企业类型:有限责任公司(台港澳法人独资)
成立日期:2002-11-19
备案信息由
Unified social credit code: 91441900744466671T
Operating status:
Type of enterprise
in operation
: Limited liability company (Taiwan, Hong Kong, Macao legal person wholly-owned)
Date of establishment: 2002-11-19

provide
Jobs
Job Title

work place

Pay

Updated
Guangdong-Dongguan

5000 ~ 5300 yuan / month

2020/01/11

Researcher (Graduate)

Guangdong-Dongguan

3000 ~ 5000 yuan / month

2020/01/11

Guangdong-Dongguan

2000 ~ 2999 RMB / month

2020/01/11

Guangdong-Dongguan

2000 RMB / month

2020/01/11