Chemical industry professional talent recruitment preferred website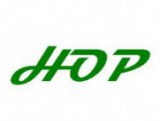 Nanjing Weifu Chemical Technology Co., Ltd.
Foreign-owned
1-49 people
2016-09-18
Fine Chemicals, Environmental Protection ¡¤ New Energy, Chemical Engineering
ÐÂÀ˲ÊƱ
) Recruitment positions (

2

)
Company Profile
Nanjing Weifu Chemical Technology Co., Ltd. focuses on basic research and development, applied research and development, experimental development, and achievement transformation of high-end phosphine products. Our research and development results are applicable to various markets in China and internationally, including agricultural chemicals, petrochemicals, chemical intermediate ligands, metal processing industry, mining, textile industry, plastic industry and electronics industry. Our business is characterized by the development and creation of chemical solutions that are incorporated into our customers' end products to enable them to perform specific and important functions.
工商信息由天眼查提供
Filing information—
Business information provided by Tianyancha
经营状态:在业
企业类型:有限责任公司(外商合资)
成立日期:2016-09-18
备案信息由
Unified social credit code: 91320100MA1MUFQX94
Operating status:
Type of enterprise
in operation
: Limited liability company (foreign joint venture)
Date of establishment: 2016-09-18

provide
Jobs
Job Title

work place

Pay

Updated
Jiangsu-Nanjing

4000 ~ 5999 yuan / month

2019/09/10

Chemical Synthesis Researcher

Jiangsu-Nanjing

7000 ~ 13000 yuan / month

07/08/2019