Chemical industry professional talent recruitment preferred website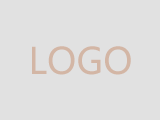 Formex (Zhangjiagang) Special Chemical Co., Ltd.
Foreign-owned
50-99 people
2007-03-13
Fine Chemicals-Organic, Fine Chemicals-Inorganic
Year-end awards
Five insurances and one gold
business insurance
Paid annual leave
Catering subsidies
Year-end double pay
Staff travel
Holiday benefits
ÐÂÀ˲ÊƱ
) Recruitment positions (

2

)
Company Profile
Formex (Zhangjiagang) Special Chemicals Co., Ltd. is a subsidiary of American Levent Corporation (formerly FMC). It was established in March 2007 and is located in the Yangtze River International Chemical Industrial Park. It produces catalysts (organic lithium). Levent is a global multinational company focusing on the research, development, production and sales of lithium chemicals. Its products are widely used in new energy, medicine, chemical, aviation and other fields, and the market prospect is very broad. The Zhangjiagang plant is the first wholly-owned plant of the FMC lithium business unit in China, with strong technical capabilities and a high degree of automation. Sincerely invites people with lofty ideals to join, Fumex will provide a good space and a broad stage for your career development.
工商信息由天眼查提供
Filing information—
Business information provided by Tianyancha
经营状态:在业
企业类型:有限责任公司(外国法人独资)
成立日期:2007-03-13
备案信息由
Unified social credit code: 91305929696511972M
Operating status:
Type of
business
enterprise: Limited liability company (wholly foreign-owned)
Date of establishment: 2007-03-13

provide
Jobs
Job Title

work place

Pay

Updated
Chemical Operations Intern

Jiangsu-Zhangjiagang City

3500 ~ 4000 yuan / month

2020/01/15

Jiangsu-Zhangjiagang City

4300 ~ 5000 yuan / month

2020/01/15
contact details
Note: Please indicate the name of the job position in the email, and indicate that the recruitment information comes from wowankara.com