Chemical industry professional talent recruitment preferred website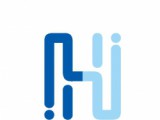 Ningbo Hongjing Environmental Protection Technology Co., Ltd.
Private / Private Enterprise
1-49 people
1970-01-01
Petroleum and petrochemical natural gas-industrial gases, chemical machinery and equipment-machinery, environmental protection ¡¤ new energy-environmental protection technology, chemical engineering-engineering consulting, fine chemicals-organic ...
Home
) Recruitment positions (

2

)
Company Profile
Ningbo Hongjing Environmental Protection Technology Co., Ltd. was established in 2011. It specializes in the research and development and application of organic waste gas (VOCs) recovery and treatment technology. It has a number of independent intellectual property rights technologies for organic waste gas recovery and treatment. According to the actual exhaust of the users, the company provides users with satisfactory solutions from the perspective of cleaner production, and provides reasonable classified collection and pretreatment programs; and optimizes various recycling and treatment processes of organic waste gas. While meeting environmental protection standards, it can recover valuable organic matter to the maximum extent, reducing investment and operating costs. At present, the company has undertaken a number of organic waste gas recovery and treatment projects throughout the country, and the recovery and treatment effects are good, and have generally been well received by experts and users.

In an industry background where smog is frequent and the country is vigorously promoting it, people of insight are invited to join the environmental protection industry and contribute to Qingming Homeland.

工商信息由天眼查提供
Filing information—
Business information provided by Tianyancha
经营状态:存续
企业类型:有限责任公司(自然人投资或控股)
成立日期:2011-02-23
备案信息由
Unified social credit code: 91330201567041524E
Business status: Continuing
business type: Limited liability company (invested or controlled by natural person)
Date of establishment: 2011-02-23

provide
Jobs
Job Title

work place

Pay

Updated
Zhejiang-Ningbo

5000 ~ 9999 yuan / month

2020/01/13

Zhejiang-Ningbo

4000 ~ 9999 yuan / month

2020/01/13