Chemical industry professional talent recruitment preferred website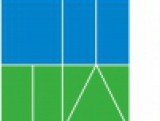 Shanghai Xinyu Solid Waste Treatment Co., Ltd.
Private / Private Enterprise
1-49 people
2002-02-26
Fine Chemicals-Chemistry, Environmental Protection , New Energy, Environmental Protection , New Energy-Solid Waste Treatment
Year-end awards
Five insurances and one gold
Paid annual leave
Transportation subsidy
Saturday and Sunday
High temperature subsidies
Statutory holiday
Regular checkup
Home
) Recruitment positions (

4

)
Company Profile
Shanghai Xinyu Solid Waste Treatment Co., Ltd. was established in 2002. It is an environmental protection enterprise focusing on industrial waste collection, utilization and disposal. The company holds the Shanghai Hazardous Waste Business Permit (No. 092), which is mainly engaged in the collection, harmless treatment and resource reuse of copper-containing hazardous waste. Its wholly-owned subsidiary Shanghai Gongji Chemical Co., Ltd. specializes in the production of industrial ferric chloride and water treatment agent ferric chloride. Relying on technological advantages, based on the principle of "recycling, reducing and harmless" industrial waste, after years of research and accumulation, it has successfully developed a new green and efficient production process, and formed high-purity copper sulfate , Copper salt series products represented by copper chloride and iron salt series products represented by high-purity ferric chloride. The company has passed "ISO14001" environmental management system certification and "ISO9001" quality management system certification. Products have been recognized by many well-known domestic and foreign enterprises. We will always adhere to the business philosophy of "science and technology create the future, integrity travels the world", make refined iron and copper products, and provide customers with high-quality products and services.
工商信息由天眼查提供
Filing information—
Business information provided by Tianyancha
经营状态:存续
企业类型:有限责任公司(自然人投资或控股)
成立日期:2002-02-26
备案信息由
Unified social credit code: 91310115736236825A
Operating status: Continuing
enterprise type: Limited liability company (investment or holding by a natural person)
Date of establishment: 2002-02-26

provide
Jobs
Job Title

work place

Pay

Updated
Jiangsu-Changzhou

6000 ~ 8000 yuan / month

2019/12/26

Shanghai Pudong New Area

6000 ~ 8000 yuan / month

2019/12/26

Chemical Technology Engineer (Graduate)

Shanghai Pudong New Area

5000 ~ 7000 yuan / month

2019/12/26

Environmental Specialist (Graduate)

Shanghai Pudong New Area

4500 ~ 6000 yuan / month

2019/12/26
contact details
Note: Please indicate the name of the job position in the email, and indicate that the recruitment information comes from wowankara.com