Chemical industry professional talent recruitment preferred website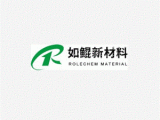 Rugao (Shandong) New Material Technology Co., Ltd.
Private / Private Enterprise
100-499
2018-11-02
Fine Chemicals
performance bonus
Housing subsidy
High temperature subsidies
Encase
Five insurances and one gold
Transportation subsidy
Catering subsidies
Holiday benefits
Home
) Recruitment positions (

29

)
Company Profile
Rugao (Shandong) New Material Technology Co., Ltd. was established in November 2018 and is located in Jining Chemical Industrial Park, Jining City, Shandong Province. The plant under construction covers an area of 78,000 square meters, with a phase I investment of 200 million and an estimated total investment of 380 million. It will be completed and put into operation around the Spring Festival in 2020. It mainly produces electrolyte additives for power batteries and high-end electronic materials related to semiconductors. The company is a fast-growing high-tech enterprise with nearly 20 domestic and foreign independent intellectual property rights for inventions. It is expected that the annual output value will reach over 1 billion by 2025.

Jobs
Job Title

work place

Pay

Updated
Shandong-Jining City

7000 ~ 8000 yuan / month

2020/01/14

Shandong-Jining City

4000 ~ 5000 yuan / month

2020/01/14

Shandong-Jining City

8000 ~ 12000 yuan / month

2020/01/14

Shandong-Jining City

4000 ~ 8000 yuan / month

2020/01/14

Operator

Shandong-Jining City

5000 ~ 7000 yuan / month

2020/01/14

Shandong-Jining City

8000 ~ 10000 yuan / month

2020/01/14

Shandong-Jining City

4000 ~ 6500 yuan / month

2020/01/14

Shanghai-Minhang District

25,000 ~ 30,000 yuan / month

2020/01/14

Shandong-Jining City

4000 ~ 7000 yuan / month

2020/01/14

Shanghai-Minhang District

15000 ~ 25000 yuan / month

2020/01/14

Shanghai

20000 ~ 30,000 yuan / month

2020/01/14

Shandong-Jining City

10,000 ~ 15000 yuan / month

2020/01/14

Liaoning-Panjin

6000 ~ 10000 yuan / month

2020/01/14

Shandong-Jining City

10,000 ~ 16000 yuan / month

2020/01/14

Shanghai-Minhang District

20000 ~ 30,000 yuan / month

2020/01/14

Shandong-Jining City

5000 ~ 7000 yuan / month

2020/01/14

Jiangxi-Yichun City

6000 ~ 10000 yuan / month

2020/01/14

Shandong-Jining City

3500 ~ 5000 yuan / month

2020/01/14

Shandong-Jining City

8000 ~ 10000 yuan / month

2020/01/14

Shandong-Jining City

5500 ~ 7500 yuan / month

2020/01/14