Chemical industry professional talent recruitment preferred website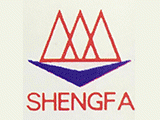 Shandong Jining Shengfa Coking Co., Ltd.
Private / Private Enterprise
500-999 people
2004-04-07
Chemical Engineering-Project Management, Chemical Engineering-Engineering Design, Chemical Machinery Equipment, Environmental Protection , New Energy-Desulfurization and Denitrification, Environmental Protection , New Energy-Sewage Treatment ...
Encase
High temperature subsidies
Toll subsidy
Year-end awards
Project bonus
performance bonus
Regular checkup
Five insurances and one gold
Home
) Recruitment positions (

13

)
Company Profile
Shandong Jining Shengfa Coking Co., Ltd. was established in January 2004. The company is located in Zhanghuang Town Chemical Industry Park, Yutai County, Jining City. It is a coal chemical enterprise engaged in coking and production and operation of chemical products. For the better development of the company, with the strong support of the Party committees, governments and relevant departments at all levels in Shandong Province, our company officially launched the "1.2 million tons of coal chemical and comprehensive utilization project" on December 27, 2018 and held it Groundbreaking ceremony. The project has a total investment of about 3 billion yuan and a land area of 900 acres. The project construction content is: building a group of 2 〜 60-hole carbonization chamber with a height of 6.25m and a JNDX3-6.25-16 tamping coke oven and its associated coal preparation. The main projects such as coke dry quenching and auxiliary facilities for chemical production, and supporting environmental protection comprehensive recycling products facilities related to coke oven gas-to-methanol parallel production of synthetic ammonia. The company adheres to the concept of "developing circular economy, safe green, and benefiting society". We are now inviting talented people to join us and work together with our company to seek common development.

工商信息由天眼查提供
Filing information—
Business information provided by Tianyancha
经营状态:在业
企业类型:有限责任公司(自然人投资或控股)
成立日期:2004-04-07
备案信息由
Unified social credit code: 91370827760970480A
Operating status:
Business type: Limited liability company (invested or controlled by a natural person)
Date of establishment: 2004-04-07

provide
Jobs
Job Title

work place

Pay

Updated
Shandong-Jining City

6000 ~ 10000 yuan / month

2019/12/26

Shandong-Jining City

6000 ~ 10000 yuan / month

2019/12/26

Shandong-Jining City

3000 ~ 8000 yuan / month

2019/12/26

Shandong-Jining City

4000 ~ 10000 yuan / month

2019/12/26

Shandong-Jining City

4000 ~ 6000 yuan / month

2019/12/26

Shandong-Jining City

5000 ~ 10000 yuan / month

2019/12/26

Shandong-Jining City

8000 ~ 10000 yuan / month

2019/12/26

Shandong-Jining City

4000 ~ 10000 yuan / month

2019/12/26

Shandong-Jining City

4000 ~ 7000 yuan / month

2019/12/26

Shandong-Jining City

4000 ~ 10000 yuan / month

2019/12/26

Shandong-Jining City

4000 ~ 10000 yuan / month

2019/12/26

Shandong-Jining City

4000 ~ 10000 yuan / month

2019/12/26

Shandong-Jining City

4000 ~ 10000 yuan / month

2019/12/26
contact details
Note: Please indicate the name of the job position in the email, and indicate that the recruitment information comes from wowankara.com