Chemical industry professional talent recruitment preferred website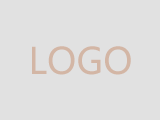 Hangzhou Dijing Chemical Co., Ltd.
Private / Private Enterprise
1-49 people
2017-03-01
Environmental Protection ¡¤ New Energy-Energy Saving Safety
performance bonus
Encase
Catering subsidies
High temperature subsidies
Statutory holiday
Regular checkup
Skills Training
Holiday benefits
Home
) Recruiting positions (

3

)
Company Profile
The company is located on the south bank of the Qiantang River in the scenic scenery; Qianjiang City in the Qianjiang River is adjacent to Chaozhou in the west; Yipeng Town and Jingjiang Airport City are located in the east of Xiaoshan in the south; Hangzhou Dajiangdong Industrial Agglomeration Zone is in the east; it is a company specializing in fine chemicals The production and sales of products are integrated into chemical companies. The company has strong technical strength, complete inspection and testing equipment, and is equipped with imported color measurement test systems, liquid color spectrometers, etc. The main products are methyl chloride, water-based silicone resin, methyltrimethoxysilane and other products. The products are mainly used in aerospace, aviation, architectural coatings and other fields.
工商信息由天眼查提供
Filing information—
Business information provided by Tianyancha
经营状态:存续
企业类型:有限责任公司(自然人投资或控股的法人独资)
成立日期:2017-03-01
备案信息由
Unified social credit code: 91330100MA28MAF51M
Operating status: Continuing
business type: Limited liability company (invested or controlled by a natural person solely owned by a legal person)
Date of establishment: 2017-03-01

provide
Jobs
Job Title

work place

Pay

Updated
Zhejiang-Hangzhou

3500 ~ 4500 yuan / month

2019/12/30

Zhejiang-Hangzhou

6000 ~ 10000 yuan / month

2019/09/05

Zhejiang-Hangzhou

4000 ~ 6000 yuan / month

2019/09/05
contact details
Note: Please indicate the name of the job position in the email, and indicate that the recruitment information comes from wowankara.com