Chemical industry professional talent recruitment preferred website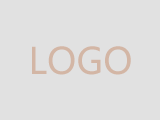 Jiangsu Fuding Chemical Co., Ltd.
Private / Private Enterprise
100-499
Fine Chemicals
Home
) Recruiting positions (

6

)
Company Profile
The company is mainly based on pesticide raw materials, pesticide intermediates and pesticide formulations. The company is located in the Huai'an Salinization New Materials Industrial Park. Senior technical personnel account for more than 15% of the total number of employees. Due to the expansion of production scale, several R & D personnel are recruited. Welcome people of insight to join the company.
Jobs
Job Title

work place

Pay

Updated
Jiangsu-Huian City

5000 ~ 6000 yuan / month

2019/11/09

Quality inspector

Jiangsu-Huian City

2500 ~ 3000 yuan / month

2019/11/09

Jiangsu-Huian City

5000 ~ 5500 yuan / month

2019/11/09

Jiangsu-Huian City

5000 ~ 6000 yuan / month

2019/11/09

Jiangsu-Huian City

3000 ~ 3500 yuan / month

2019/11/09

Jiangsu-Huian City

5000 ~ 6000 yuan / month

2019/11/09
contact details
Note: Please indicate the name of the job position in the email, and indicate that the recruitment information comes from wowankara.com