Chemical industry professional talent recruitment preferred website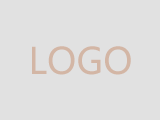 Clariant Chemicals (Huizhou) Co., Ltd.
Foreign-owned
500-999 people
Petroleum Petrochemical Natural Gas - petrochemicals, fine chemicals, chemical engineering
ÐÂÀ˲ÊƱ
) Recruiting positions (

3

)
Company Profile
Clariant is the world's leading specialty chemicals company, headquartered in Muttenz near Basel.
As of December 31, 2013, it had approximately 18,099 employees. Sales of continuing operations in FY2013 were CHF 6,076 million.
The company reports its earnings in four business areas: care chemicals, catalysis and energy, natural resources, and plastics and coatings.
Clariant's corporate strategy is based on four strategic pillars: core business profitability, innovation and research and development, rapid growth in emerging markets, and repositioning of its product portfolio.
工商信息由天眼查提供
Filing information—
Business information provided by Tianyancha
经营状态:存续
企业类型:有限责任公司(外国法人独资)
成立日期:2009-01-14
备案信息由
Unified Social Credit Code: 91441300682495636P
operating status: Survival
Enterprises Type: limited liability company (wholly owned foreign corporation)
Date of establishment: 2009-01-14
record information from the

provide
Jobs
Job Title

work place

Pay

Updated
Guangdong-Huizhou

10,000 ~ 15000 yuan / month

2020/01/12

Guangdong-Huizhou

3000 ~ 6000 yuan / month

2020/01/12

Guangdong-Huizhou

3000 ~ 5500 yuan / month

2020/01/12