Chemical industry professional talent recruitment preferred website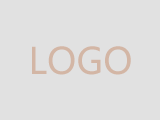 Nantong Baokai Chemical Co., Ltd.
Private / Private Enterprise
100-499
2006-03-13
Fine Chemicals-Biochemicals, Fine Chemicals-Chemical Pharmaceuticals, Fine Chemicals-Organic, Fine Chemicals-Reagent Auxiliaries, Chemical Engineering-Technology Development ...
Staff travel
Encase
Statutory holiday
Catering subsidies
Paid annual leave
Five insurances and one gold
Management norms
Regular checkup
Home
) Recruiting positions (

3

)
Company Profile
The company is a scientific and technological enterprise integrating scientific research, development and production. It has a strong R & D team and has established close cooperation with Zhejiang University, Zhejiang University of Science and Technology, EMDEN-LEER University, etc. relationship. Based on technological innovation and adhering to the concepts of environmental friendliness, high efficiency and energy saving, the company has successfully developed fluorine-containing pharmaceutical intermediates, trivalent reagents and customized products such as quinazole. The company's business scope currently covers product development, production and sales, technical consulting, and environmental protection. The company takes honesty and pragmatism, scientific and technological innovation and customer first as its purpose. With its excellent R & D capabilities and excellent product quality, the company has gradually become familiar with the industry and has established a good business reputation. At present, the company has established pilot plants and production bases in Hangzhou and Qidong, Jiangsu, forming a complete scientific research and production system.
Jobs
Job Title

work place

Pay

Updated
Jiangsu-Nantong City

3000 ~ 5000 yuan / month

2020/01/06

Jiangsu-Nantong City

3500 ~ 5000 yuan / month

2020/01/06

Jiangsu-Nantong City

5000 ~ 7000 yuan / month

2020/01/06
contact details
Note: Please indicate the name of the job position in the email, and indicate that the recruitment information comes from wowankara.com