Chemical industry professional talent recruitment preferred website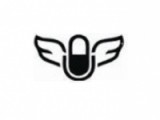 Haimen Baikang Biological Medicine Co., Ltd.
Private / Private Enterprise
1-49 people
2014-01-14
Fine Chemicals-Organic, Chemical Engineering-Technology Development, Fine Chemicals-Chemical Pharmaceuticals
ÐÂÀ˲ÊƱ
) Recruiting positions (

3

)
Company Profile
Haimen Baikang Bio-Pharmaceutical Co., Ltd. was founded by Dr. Haigui in January 2014. The company is located at A6 Floor, Haimen Biomedical Science and Technology Innovation Park, Linjiang New District, Haimen, Jiangsu Province. It is a pharmaceutical company specializing in chemical custom synthesis, advanced pharmaceutical building blocks and drug development services as its core business. The company is mainly engaged in the technology development of pharmaceutical molecular blocks, green manufacturing and process development of specialty drug substances, and CRMO and CDMO process research and development of Class 1 new drugs. The company is committed to the research and development of pharmaceutical raw materials and pharmaceutical intermediates with high barriers to synthesis technology, great difficulty and high added value.
Jobs
Job Title

work place

Pay

Updated
Jiangsu-Nantong City

8000 ~ 12000 yuan / month

2020/01/13

Jiangsu-Nantong City

8000 ~ 10000 yuan / month

2020/01/13

Jiangsu-Nantong City

4500 ~ 8000 yuan / month

2020/01/13
contact details
Note: Please indicate the name of the job position in the email, and indicate that the recruitment information comes from wowankara.com