Chemical industry professional talent recruitment preferred website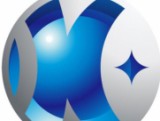 Guangxi Kelineng Environmental Protection Technology Co., Ltd.
Private / Private Enterprise
100-499
2007-12-24
Petroleum and petrochemical natural gas, fine chemical industry, coal chemical industry-coal tar, chemical engineering, environmental protection, new energy ...
Five insurances and one gold
Paid annual leave
Statutory holiday
Skills Training
Management norms
Large development space
Leaders get along easily
Many talented people
Home
) Recruitment positions (

23

)
Company Profile
年,注册资金1亿元人民币,是一家专注于再生资源收集、处理、处置及综合再利用的公司。 Guangxi Kelineng Environmental Protection Technology Co., Ltd. was established in 2007 with a registered capital of 100 million yuan. It is a company focusing on the collection, treatment, disposal and comprehensive reuse of renewable resources. Main business includes environmental technology development, technical services, technology transfer and technical consulting; industrial solid waste treatment, hazardous waste treatment; development and treatment of industrial waste treatment and disposal technologies; mineral oil waste treatment services; fuel oil, lubricant base Sales of oils, lubricants, asphalt (except hazardous chemicals). In the next five years, the company will invest in multiple renewable resource comprehensive utilization centers in Guangxi.
工商信息由天眼查提供
Filing information—
Business information provided by Tianyancha
经营状态:存续
企业类型:有限责任公司(自然人投资或控股)
成立日期:2007-12-24
备案信息由
Unified social credit code: 914501006697186208
Operating status: Continuing
business type: Limited liability company (investment or holding by a natural person)
Date of establishment: 2007-12-24

provide
Jobs
Job Title

work place

Pay

Updated
Guangxi-Wuzhou

10,000 ~ 15000 yuan / month

2020/01/13

Guangxi-Wuzhou

4000 ~ 8000 yuan / month

2020/01/13

Guangxi-Wuzhou

3000 ~ 4500 yuan / month

2020/01/13

Guangxi-Wuzhou

3500 ~ 5500 yuan / month

2020/01/13

Guangxi-Yulin

3500 ~ 5500 yuan / month

2020/01/13

Guangdong-Guangzhou

4000 ~ 6000 yuan / month

2020/01/13

Guangdong-Zhuhai City

4500 ~ 8000 yuan / month

2020/01/13

Guangdong-Guangzhou

4500 ~ 8000 yuan / month

2020/01/13

Guangxi-Wuzhou

4500 ~ 7000 yuan / month

2020/01/13

Guangxi-Wuzhou

3800 ~ 4500 yuan / month

2020/01/13

Guangxi-Wuzhou

4000 ~ 6000 yuan / month

2020/01/13

Guangxi-Wuzhou

7000 ~ 10000 yuan / month

2020/01/13

Guangdong-Guangzhou

7000 ~ 10000 yuan / month

2020/01/13

Guangxi-Wuzhou

3000 ~ 4000 yuan / month

2020/01/13

Guangxi-Wuzhou

3500 ~ 4000 yuan / month

2020/01/13

Guangxi-Wuzhou

3000 ~ 6000 yuan / month

2020/01/13

Guangxi-Wuzhou

3500 ~ 6500 yuan / month

2020/01/13

Guangxi-Wuzhou

2800 ~ 4000 yuan / month

2020/01/13

Guangxi-Wuzhou

6000 ~ 9000 yuan / month

2020/01/13

Guangxi-Wuzhou

2800 ~ 4500 yuan / month

2020/01/13
contact details
Note: Please indicate the name of the job position in the email, and indicate that the recruitment information comes from wowankara.com