Chemical industry professional talent recruitment preferred website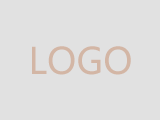 Zhongneng North Natural Gas Co., Ltd.
Private / Private Enterprise
500-999 people
Petroleum, Petrochemical, Natural Gas
ÐÂÀ˲ÊƱ
) Recruiting positions (

17

)
Company Profile
Zhongneng North Natural Gas Co., Ltd. is a new high-tech energy enterprise group with clean energy development and utilization as its main business area. The business sectors covered include energy development, LNG production, storage and transportation, sales, construction of gas pipeline networks, gas station services, and distributed energy development and utilization. Zhongneng Beiqi has three major LNG production bases (Shaanxi Zhongyuan Green Energy, Ningxia Deep Burning Zhongyuan, and Ningxia Lifeng Energy), with daily processed natural gas exceeding 5 million cubic meters, annual output reaching 1 million tons, and annual output value of 50 100 million yuan through factory direct sales and distribution and sales by a wholly-owned subsidiary, Zhongneng North Industry and Trade Co., Ltd .; laying of natural gas pipelines over 1,900 kilometers and maximum daily gas supply capacity of more than 7 million cubic meters; investment and operation of multiple city gas infrastructure The project will provide a variety of clean energy products and services for millions of residential users and industrial and commercial users. It is planned to invest in the construction of more than 100 "Enjies" gas filling stations in the country.
Phone: 0951-6010000
工商信息由天眼查提供
Filing information—
Business information provided by Tianyancha
经营状态:存续
企业类型:股份有限公司(非上市、自然人投资或控股)
成立日期:2012-03-31
备案信息由
Unified social credit code: 91640005853874422U
Operating status: Continuing
enterprise type: Co., Ltd. (unlisted, natural person investment or holding)
Date of establishment: 2012-03-31

provide
Jobs
Job Title

work place

Pay

Updated
Ningxia-Wuzhong City

3000 ~ 4500 yuan / month

2019/12/20

Ningxia-Wuzhong City

3500 ~ 5000 yuan / month

2019/12/20

Ningxia-Wuzhong City

3000 ~ 5000 yuan / month

2019/12/20

Ningxia-Wuzhong City

3000 ~ 4500 yuan / month

2019/12/20

Ningxia-Wuzhong City

4500 ~ 6000 yuan / month

2019/12/20

Ningxia-Wuzhong City

3500 ~ 4500 yuan / month

2019/12/20

Ningxia-Wuzhong City

3000 ~ 4500 yuan / month

2019/12/20

Ningxia-Wuzhong City

3500 ~ 4500 yuan / month

2019/12/20

Ningxia-Wuzhong City

5000 ~ 8000 yuan / month

2019/12/20

Ningxia-Yinchuan

5000 ~ 8000 yuan / month

2019/12/20

Ningxia-Wuzhong City

3000 ~ 4000 yuan / month

2019/12/20

Ningxia-Wuzhong City

3000 ~ 5000 yuan / month

2019/12/20

Inner Mongolia-Bayannaoer

3000 ~ 4000 yuan / month

2019/12/20

Ningxia-Wuzhong City

3000 ~ 4500 yuan / month

2019/12/20

Ningxia-Yinchuan

30,000 ~ 50,000 yuan / month

2019/12/20

Ningxia-Yinchuan

20000 ~ 40,000 yuan / month

2019/12/20

Inner Mongolia-Ordos

3000 ~ 4000 yuan / month

2019/12/20
contact details
Note: Please indicate the name of the job position in the email, and indicate that the recruitment information comes from wowankara.com