Chemical industry professional talent recruitment preferred website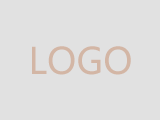 Nanxiong Ketian Chemical Co., Ltd.
Private / Private Enterprise
50-99 people
2009-06-08
Fine chemicals, chemical trade, environmental protection and new energy
Five insurance
Large development space
Skills Training
Staff travel
performance bonus
Year-end awards
business insurance
High temperature subsidies
ÐÂÀ˲ÊƱ
) Recruitment positions (

15

)
Company Profile
Nanxiong Ketian Chemical Co., Ltd. was established on June 8, 2009. The company is a high-paying technology enterprise integrating R & D, production and sales. Its predecessor was Nanxiong Hongyang Coatings Co., Ltd., which passed equity transfer on January 8, 2018. After giving to Zhongshan Electronic Material Co., Ltd., it became a wholly-owned subsidiary of Zhongshan Ketian Electronic Material Co., Ltd. Based on the original production capacity, it invested a total of more than 8 million yuan. The original annual output was 1,200 tons of alkyd resin and 1,000 tons of curing Based on the agent, the UV oligomer project with an annual output of 6000 tons was expanded, and the business was distributed at home and abroad.
Jobs
Job Title

work place

Pay

Updated
Guangdong-Zhaoqing City

3500 ~ 5500 yuan / month

2020/01/13

Guangdong-Shaoguan City

3500 ~ 5500 yuan / month

2020/01/13

Guangdong-Shaoguan City

6000 ~ 10000 yuan / month

2020/01/13

Guangdong-Shaoguan City

3500 ~ 4500 yuan / month

2020/01/13

Guangdong-Shaoguan City

5000 ~ 8000 yuan / month

2020/01/13

Guangdong-Shaoguan City

4000 ~ 5000 yuan / month

2020/01/13

Guangdong-Shaoguan City

6000 ~ 15000 yuan / month

2020/01/13

Guangdong-Shaoguan City

4000 ~ 6000 yuan / month

2020/01/13

Guangdong-Shaoguan City

4000 ~ 8000 yuan / month

2020/01/13

Guangdong-Shaoguan City

6000 ~ 8000 yuan / month

2020/01/13

Guangdong-Shaoguan City

6000 ~ 15000 yuan / month

2020/01/13

Guangdong-Shaoguan City

4000 ~ 5000 yuan / month

2020/01/13

Guangdong-Shaoguan City

7000 ~ 8000 yuan / month

2020/01/13

Tianjin

4000 ~ 8000 yuan / month

2020/01/13

Hunan-Changsha City

4000 ~ 8000 yuan / month

2020/01/13