Chemical industry professional talent recruitment preferred website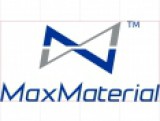 Guangzhou Hanhan Energy Technology Co., Ltd.
Private / Private Enterprise
50-99 people
2015-11-26
Fine Chemicals-New Materials, Fine Chemicals-Resins, Chemical Engineering-Technology Development, Chemical Engineering-Testing
Year-end awards
performance bonus
Stock options
Five insurances and one gold
Paid annual leave
Saturday and Sunday
Regular checkup
Staff travel
ÐÂÀ˲ÊƱ
) Recruiting positions (

10

)
Company Profile
倍以上的速度增长,现诚聘各路技术牛人加入,我们的目标是10年做到世界500强,代表中国的材料事业…… Guangzhou Hanhan Energy Technology Co., Ltd. (referred to as Guangzhou Hanhan) is a high-tech company specializing in integrated adhesive protection solutions and materials for chips and batteries. And the automotive industry giants, growing at a rate of more than 10 times a year, are now recruiting various technical cattle to join. Our goal is to achieve the world's top 500 in 10 years, representing China's materials business ...
Materials change the world-Guangzhou Han Han
Jobs
Job Title

work place

Pay

Updated
Guangdong-Dongguan

3000 ~ 3500 yuan / month

2020/01/02

R & D Intern

Guangdong-Guangzhou

8000 ~ 15000 yuan / month

2020/01/02

Guangdong-Dongguan

5000 ~ 8000 yuan / month

2020/01/02

Guangdong-Guangzhou

15000 ~ 18000 yuan / month

2020/01/02

Guangdong-Dongguan

4000 ~ 6500 yuan / month

2020/01/02

Guangdong-Guangzhou

8000 ~ 12000 yuan / month

2020/01/02

Guangdong-Dongguan

5000 ~ 6000 yuan / month

2020/01/02

Guangdong-Guangzhou

4500 ~ 8000 yuan / month

2020/01/02

Guangdong-Dongguan

4000 ~ 6500 yuan / month

2020/01/02

Guangdong-Guangzhou

8000 ~ 12000 yuan / month

2020/01/02