Chemical industry professional talent recruitment preferred website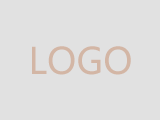 Nuclear Industry Engineering Research Design Co., Ltd.
State-owned enterprise
500-999 people
2006-04-05
Chemical Engineering-Engineering Design, Chemical Engineering-Engineering Contracting, Chemical Engineering-Chemical Design, Chemical Machinery Equipment-Pressure Vessel, Chemical Machinery Equipment-Piping ...
Home
) Recruitment positions (

29

)
Company Profile
Nuclear Industry Engineering Research and Design Co., Ltd. (hereinafter referred to as the design company) completed the independent industrial and commercial registration in April 2006, and obtained the Class B design qualification of the nuclear industry (reactors (including nuclear power plant reactors)) issued by the construction authority in August 2007. The design company has a registered capital of 50 million yuan. It is a comprehensive engineering technology research and design company with defense engineering, nuclear engineering, and nuclear power engineering construction drawing design and construction technology research as its main business, and covering other engineering research fields. At present, comprehensive capabilities such as construction drawing design, engineering technology research, welding process research, non-destructive testing and physical and chemical experimental research, and engineering information retrieval have been basically formed.
工商信息由天眼查提供
Filing information—
Business information provided by Tianyancha
经营状态:在业
企业类型:有限责任公司(法人独资)
成立日期:2006-04-29
备案信息由
Unified social credit code: 911101137886559842
Operating status:
Type of
business
enterprise: Limited liability company (solely owned by a legal person)
Date of establishment: 2006-04-29

provide
Jobs
Job Title

work place

Pay

Updated
Gansu-Jiayuguan

4000 ~ 6000 yuan / month

2020/01/12

Beijing-Shunyi District

6000 ~ 10000 yuan / month

2020/01/12

Gansu-Jiayuguan

4000 ~ 6000 yuan / month

2020/01/12

Guangdong-Jiangmen City

6000 ~ 12000 yuan / month

2020/01/12

Guangdong-Yangjiang City

6000 ~ 12000 yuan / month

2020/01/12

Guangdong-Shenzhen

6000 ~ 12000 yuan / month

2020/01/12

Beijing

6000 ~ 12000 yuan / month

2020/01/12

Beijing-Shunyi District

6000 ~ 10000 yuan / month

2020/01/12

Beijing

6000 ~ 9000 yuan / month

2020/01/12

Guangdong-Yangjiang City

6000 ~ 12000 yuan / month

2020/01/12

Guangdong-Jiangmen City

6000 ~ 12000 yuan / month

2020/01/12

Guangdong-Shenzhen

6000 ~ 12000 yuan / month

2020/01/12

Hebei-Shijiazhuang

6000 ~ 12000 yuan / month

2020/01/12

Beijing-Shunyi District

6000 ~ 12000 yuan / month

2020/01/12

Hebei-Shijiazhuang

6000 ~ 12000 yuan / month

2020/01/12

Beijing-Shunyi District

6000 ~ 12000 yuan / month

2020/01/12

Fujian-Fuzhou

4000 ~ 5000 yuan / month

2020/01/12

Fujian-Fuzhou

4000 ~ 5000 yuan / month

2020/01/12

Beijing-Fangshan District

7000 ~ 8500 yuan / month

2020/01/12

Guangdong-Jiangmen City

2500 ~ 4000 RMB / month

2020/01/12