Chemical industry professional talent recruitment preferred website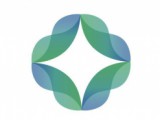 Hefei Warner Biomedical Technology Co., Ltd.
Private / Private Enterprise
100-499
2017-11-16
Fine Chemicals-Organic, Fine Chemicals-Chemical Pharmaceuticals
Year-end awards
Project bonus
Five insurances and one gold
business insurance
Paid annual leave
Regular checkup
Staff travel
Flexible work
ÐÂÀ˲ÊƱ
) Recruitment positions (

11

)
Company Profile
Hefei Warner Biomedical Technology Co., Ltd. is a wholly-owned subsidiary of Beijing Okinas Technology Co., Ltd. Established in 2017 with a registered capital of 150 million yuan, the company's address is located in Hefei Circular Economy Demonstration Park in Feidong County, Hefei City. Relying on the high-tech biological resources of Okinas and strong technical support from partners such as Peking University, Fudan University, and University of Science and Technology of China, the company is a supporting enterprise supporting the Hefei Big Gene Center, and also a gene company that Huada Gene has invested in The health industry chain enterprise is committed to the development and production services of genetic diagnostic reagents, pharmaceutical intermediate technologies, and APIs. The company is now equipped with sophisticated experimental equipment and a modern GMP production base of about 200 acres in preparation.

工商信息由天眼查提供
Filing information—
Business information provided by Tianyancha
经营状态:存续
企业类型:有限责任公司(自然人投资或控股的法人独资)
成立日期:2017-11-16
备案信息由
Unified social credit code: 91340122MA2R94MC3Q
Operating status:
Type of
surviving
enterprise: Limited liability company (invested or controlled by a natural person wholly-owned)
Date of establishment: 2017-11-16

provide
Jobs
Job Title

work place

Pay

Updated
Anhui-Hefei City

5000 ~ 7000 yuan / month

2020/01/13

Anhui-Hefei City

4000 ~ 12000 yuan / month

2020/01/13

Anhui-Hefei City

4000 ~ 10000 yuan / month

2020/01/13

Anhui-Hefei City

7000 ~ 15000 yuan / month

2020/01/13

Anhui-Hefei City

7000 ~ 10000 yuan / month

2020/01/13

Anhui-Hefei City

4000 ~ 12000 yuan / month

2020/01/13

Anhui-Hefei City

6000 ~ 10000 yuan / month

2020/01/13

Anhui-Hefei City

6000 ~ 10000 yuan / month

2020/01/13

Anhui-Hefei City

8000 ~ 12000 yuan / month

2020/01/13

Xinjiang-Kashgar

8000 ~ 12000 yuan / month

2020/01/13

Anhui-Hefei City

20000 ~ 40,000 yuan / month

2020/01/13
contact details
Note: Please indicate the name of the job position in the email, and indicate that the recruitment information comes from wowankara.com