Chemical industry professional talent recruitment preferred website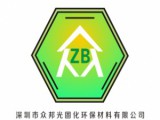 Shenzhen Zhongbang Light-curing Environmental Protection Material Co., Ltd.
other
1-49 people
2015-04-28
Fine Chemicals
Encase
Housing subsidy
Transportation subsidy
Toll subsidy
Catering subsidies
Statutory holiday
Year-end awards
Travel allowance
Home
) Recruitment positions (

4

)
Company Profile
Zhongbang Resin is a leading manufacturer and supplier in the field of UV radiation curing, providing innovative UV functional products and materials for the radiation curing industry, and is willing to customize related products for customers. The company has developed a series of functional UV resins with well-known Japanese companies and multinational chemical companies' technical R & D personnel under the framework of mutually confidential agreements. We will continue to strengthen our product research, development and production capabilities to provide our customers with first-class products and services. Our product application center and development laboratory can provide customers with technical support and formulation suggestions. No matter what field your UV product is applied to, the Zhongbang company's technical service team is willing to provide you with radiation curing formulation ideas. If we do not have the right Products, we are willing to work with you to develop and create.
All customers work together to help create higher value-this is the service tenet of Zhongbang Company!
Jobs
Job Title

work place

Pay

Updated
Jiangxi-Ji'an City

4000 ~ 6000 yuan / month

2020/01/08

Guangdong-Huizhou

4000 ~ 6000 yuan / month

2020/01/08

Guangdong-Huizhou

4000 ~ 6000 yuan / month

2020/01/08

Guangdong-Huizhou

8000 ~ 20,000 yuan / month

2020/01/08