Chemical industry professional talent recruitment preferred website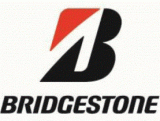 Bridgestone (Huizhou) Synthetic Rubber Co., Ltd.
Foreign-owned
100-499
2005-12-28
Fine Chemicals-Biochemical, Fine Chemicals-Organic, Fine Chemicals-Inorganic, Fine Chemicals-Rubber
Year-end awards
Encase
Five insurances and one gold
Paid annual leave
Housing subsidy
High temperature subsidies
Statutory holiday
Saturday and Sunday
Home
) Recruitment positions (

2

)
Company Profile
Bridgestone (Huizhou) Synthetic Rubber Co., Ltd. (hereinafter referred to as BSRC) is the "Bridgestone Group" (hereinafter referred to as: BS Group) in order to solve the global tire raw materials? A wholly-owned subsidiary established as the demand for "synthetic rubber" continues to grow. The company was formally established in December 2005 with the approval of the Huizhou Department of Guangdong Province. It will also be located in the petrochemical industrial zone of Daya Bay Economic and Technological Development Zone, Huizhou City, and build a synthetic rubber plant. The total investment of this project is about 100 million US dollars. It is planned to start production in the first half of 2008. The planned product is styrene-butadiene rubber, with an annual production capacity of about 50,000 tons. The products are expected to be mainly sold to the Group's domestic plants and other group plants in Asia.

As a production base of synthetic rubber, the BSRC group has two plants in North America, but it has decided to establish and operate a new plant because of the expected increase in demand for high-performance rubber in China and other Asian countries. And signed an independent intellectual property right contract with Japan JSR Co., Ltd. to strengthen the production of high-performance synthetic rubber.
工商信息由天眼查提供
Filing information—
Business information provided by Tianyancha
经营状态:存续
企业类型:有限责任公司(外国法人独资)
成立日期:2005-12-28
备案信息由
Unified social credit code: 914413007838598572
Operating status:
Type of
surviving
enterprise: Limited liability company (solely foreign-owned)
Date of establishment: 2005-12-28

provide
Jobs
Job Title

work place

Pay

Updated
Guangdong-Huizhou

4000 ~ 6000 yuan / month

2020/01/14

Guangdong-Huizhou

4000 ~ 6000 yuan / month

2020/01/14
contact details
Note: Please indicate the name of the job position in the email, and indicate that the recruitment information comes from wowankara.com