experimenter
Updated: 2020-01-14
股份制企业

Company nature:

joint-stock enterprises
100 - 499人

Company size:

100-499 people
上海-浦东新区

Location:

Shanghai-Pudong New Area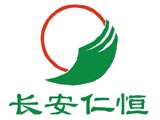 全职

Job Nature:

Full-time
大专及以上

Educational requirements:

college and above
一年以上

Work experience:

more than one year

理工科

Professional requirements:

science and engineering

不限

Foreign language requirements:

unlimited
6000~7000 元/月

Salary:

6000 ~ 7000 yuan / month
不限

Title requirements:

unlimited
2人

Number of Recruitment:

2
2019-11-23 ~ 2020-03-08

Date of recruitment:

2019-11-23 ~ 2020-03-08
experimenter:

description of job:

、按时完成领导布置工作和实验任务; 1. Complete the leadership arrangement and experimental tasks on time;

、根据试验要求,进行相关检验检测并制作试验报告、产品说明及相关资料; 2. According to the test requirements, carry out relevant inspections and tests and produce test reports, product descriptions and related materials;

job requirements:

、大专以上学历,理工科相关专业; 1. College degree or above, major in science or engineering;

、具有实验室、化验室试验的经验,熟悉各类实验仪器的操作规程; 2. Experience in laboratory and laboratory tests, familiar with the operating procedures of various experimental instruments;

、耐心、细心,有责任心。 3. Patience, care and responsibility.
Zhejiang Changan Renheng Technology Co., Ltd.
Established in 2000, Zhejiang Changan Renheng Technology Co., Ltd. is a national high-tech enterprise focusing on the research, development, production, sales and service of bentonite fine chemicals.

In 2015, with the approval of the China Securities Regulatory Authority, Changan Renheng was listed on the Growth Enterprise Market of the Hong Kong Stock Exchange.
Chang'an Renheng owns a wealth of high-quality bentonite mines, a professional technical research and development service team, and a scientific production management system. It is committed to becoming one of the most professional bentonite manufacturers at home and abroad.
The headquarters of Chang'an Renheng is located in the Economic Development Zone of Changxing County, Huzhou City, Zhejiang Province. The factory is located in Futujiang Township, Yangyuan County, Zhangjiakou, Hebei Province.