Chemical industry professional talent recruitment preferred website

Chemical Technology Engineer (Graduate)
Updated: 2019-12-26
私营/民营企业

Company Nature:

Private / Private Enterprise
1 - 49人

Company size:

1-49 people
上海-浦东新区

Location:

Shanghai-Pudong New Area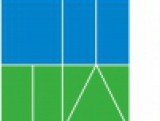 全职

Job Nature:

Full-time
本科及以上

Educational requirements:

Bachelor degree and above
在读学生

Work experience:

Current students

应用化学、化学工...

Professional requirements:

applied chemistry, chemical engineering ...

英语熟练

Foreign language requirements:

English proficiency
5000~7000 元/月

Salary:

5000 ~ 7000 yuan / month
不限

Title requirements:

unlimited
3人

Number of recruits:

3
2019-11-01 ~ 2020-01-17

Date of recruitment:

2019-11-01 ~ 2020-01-17
description of job:

负责铁盐、铜盐系列(如三氯化铁、硫酸铁、氯化铜、海绵铜等)原材料选择、生产 1. Responsible for the selection and production of raw materials for iron salts and copper salts
Formulation of process parameters and performance testing of materials;
参与新产品、新工艺的研究设计、实验和评估工作; 2. Participate in research design, experiment and evaluation of new products and processes;
参与编制相关新产品的相关技术、工艺文件及检验标准; 3. Participate in the preparation of relevant technology, process documents and inspection standards for related new products;
撰写相关自主知识产权; 4. Writing related independent intellectual property rights;
完成上级交代的相关工作。 5. Completing the relevant work explained by the superior.

Job Requirements:

材料化学、应用化学、化学工程与工艺等相关专业本科及以上学历,优秀应届毕业生亦可,公司可培养; 1. Bachelor degree or above in related majors such as materials chemistry, applied chemistry, chemical engineering and technology, excellent fresh graduates can also be trained by the company
有铁盐、铜盐研究经验优先; 2. Experience in iron and copper salts is preferred;
有项目实施或管理经验者优先; 3. Project implementation or management experience is preferred;
具备良好的沟通计划及执行能力; 4. Have good communication plan and execution ability;
有良好的工作心理素质和团队合作精神,具有创新精神和较强的科研能力。 5. Have good work mentality, teamwork spirit, innovation spirit and strong scientific research ability.
Latest salary quotes for researcher / assistant researcher positions in Shanghai
Shanghai Xinyu Solid Waste Treatment Co., Ltd.
Shanghai Xinyu Solid Waste Treatment Co., Ltd. was established in 2002. It is an environmental protection enterprise focusing on industrial waste collection, utilization and disposal. The company holds the Shanghai Hazardous Waste Business Permit (No. 092), which is mainly engaged in the collection, harmless treatment and resource reuse of copper-containing hazardous waste. Its wholly-owned subsidiary Shanghai Gongji Chemical Co., Ltd. specializes in the production of industrial ferric chloride and water treatment agent ferric chloride. Relying on technological advantages, based on the principle of "recycling, reducing and harmless" industrial waste, after years of research and accumulation, it has successfully developed a new green and efficient production process, and formed high-purity copper sulfate , Copper salt series products represented by copper chloride and iron salt series products represented by high-purity ferric chloride. The company has passed "ISO14001" environmental management system certification and "ISO9001" quality management system certification. Products have been recognized by many well-known domestic and foreign enterprises. We will always adhere to the business philosophy of "science and technology create the future, integrity travels the world", make refined iron and copper products, and provide customers with high-quality products and services.
Shanghai Xinyu Solid Waste Treatment Co., Ltd.
a