Chemical Application R & D Engineer
Updated: 2019-11-18
私营/民营企业

Company Nature:

Private / Private Enterprise
50 - 99人

Company size:

50-99 people
广东-广州市

Place of work:

Guangdong-Guangzhou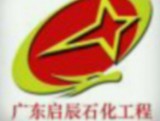 全职

Job Nature:

Full-time
本科及以上

Educational requirements:

Bachelor degree and above
二年以上

Work experience:

more than two years

不限

Professional requirements:

unlimited

不限

Foreign language requirements:

unlimited
8000~15000 元/月

Salary:

8000 ~ 15000 yuan / month
不限

Title requirements:

unlimited
2人

Number of Recruitment:

2
2019-03-28 ~ 2020-03-27

Date of recruitment:

2019-03-28 ~ 2020-03-27
Job Responsibilities:
1. Responsible for R & D and experiments based on the application of inorganic non-metal powder materials;

2. Participate in specific experimental work such as formula, process, application performance, and testing;

3. Responsible for the management of the use of laboratory instruments and raw materials to ensure the normal operation of the experiment;

4. Responsible for production technical support after R & D product delivery, technical improvement of existing production equipment and application of new technologies.

5. Bachelor degree or above (Master's degree is preferred), majors in polymer materials and engineering, applied chemical engineering, chemical technology, fine chemical engineering, synthetic chemical engineering and other related chemistry majors

、有精细化工、合成化工、涂料、油墨、印花胶浆、乳胶漆等相关应用行业的研发经验优先; 6. R & D experience in related industries such as fine chemicals, synthetic chemicals, coatings, inks, printing pastes, latex paints and other related applications is preferred;

、良好的沟通能力、团队意识、服务意识;有较强的实验分析和技术指导能力; 7 , good communication skills, team awareness, service awareness; strong experimental analysis and technical guidance skills;

、能独立编写研究报告、实验报告等,具有一定的文字功底。 8 , able to independently write research reports, experimental reports, etc., with a certain written knowledge.
Guangdong Qichen Petrochemical Engineering Co., Ltd.
年,注册资金5 000万元。 Guangdong Qichen Petrochemical Engineering Co., Ltd. was established in 2008 with a registered capital of 50 million yuan. 级和压力管道GC2 、 GB1 、 GB1+PE安装)和化工石油设备管道安装专业承包、机电设备安装专业承包、钢结构工程专业资质。 The company has obtained special equipment, pipeline installation qualifications (pressure vessel installation, maintenance of Class I and pressure pipelines GC2 , GB1 , GB1 + PE installation) and chemical petroleum equipment pipeline installation professional contract, mechanical and electrical equipment installation professional contract, steel structure engineering professional qualifications. 一站式服务平台,自有工艺设计部和设备制造厂,从设计、制造、设备采购、材料供应、专业承包、劳务分包等都有丰富的资源和服务经验;与多家石油化工、医药研究设计院,多家化工、医药生产设备厂家建立了战略合作伙伴关系。 The company has established an EPC one-stop service platform for petrochemical, pharmaceutical, and food engineering. It has its own process design department and equipment manufacturing plant, and has rich resources from design, manufacturing, equipment procurement, material supply, professional contracting, and labor subcontracting. And service experience; established strategic partnerships with many petrochemical, pharmaceutical research and design institutes, and many chemical and pharmaceutical production equipment manufacturers. 余人,自有设计及设备制造分公司。 The company has established professional project management departments in petrochemical, pharmaceutical, food engineering, special equipment and pipeline engineering, with more than 180 professional and technical workers, more than 50 professional and technical personnel, and its own design and equipment manufacturing branch. The company's construction operation team is established on the basis of labor resources separated from a number of large state-owned enterprises, state-owned chemical construction and manufacturing enterprises, and has strong construction technical force. 年来公司参与承建的大、中型工程项目近千项,覆盖多行业。 Over the past six years, the company has participated in nearly 1,000 large and medium-sized engineering projects, covering many industries.
/ 信誉护航,质量为荣 / 用户至上,过程控制 / 持续改进,科学管理 / 精益求精, 珍惜环境 / 施工文明,以人为本 / 关爱生命, 务实创新 / 技术先进 "为质量环境安全总方针,秉承"厚德、诚信、敏行、 The company takes "Quality guide / Credit escort, Quality is proud / Users are supreme, Process control / Continuous improvement, Scientific management / Keep improving, Cherish environment / Construction civilization, People-oriented / Caring for life, Pragmatic innovation / Advanced technology " as the overall quality and environmental safety policy , Adhering to "honesty, integrity, The spirit of solidarity and innovation, and the enterprise policy of "sincere cooperation, forge ahead, meticulous service, and striving for first-class", take "quality first, reputation first, customers first, service first" as the service purpose, strictly according to Relevant national and industry standards regulate the construction, implement engineering quality control guarantees in strict accordance with company quality, environment, and safety management standards, do a good job in safe production, civilized construction and environmental protection, and ensure the safety, health, and health of employees and the surrounding environment. High-quality, high-efficiency, low-profit, co-creation, sharing "business principles, dedicated to provide customers and partners with high-quality engineering and satisfactory services, and strive to create" creating value for customers (partners), seeking development for enterprises (employees) " Win-win vision.