Process Engineer
Updated: 2020-01-13
私营/民营企业

Company Nature:

Private / Private Enterprise
100 - 499人

Company size:

100-499 people
广东-佛山市

Work location:

Guangdong-Foshan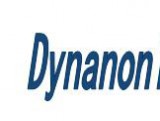 全职

Job Nature:

Full-time
本科及以上

Educational requirements:

Bachelor degree and above
一年以上

Work experience:

more than one year

化学类专业

Professional requirements:

Chemistry major

不限

Foreign language requirements:

unlimited
10000~20000 元/月

Salary:

10,000 ~ 20,000 yuan / month
不限

Title requirements:

unlimited
2人

Number of Recruitment:

2
2019-12-20 ~ 2020-03-29

Date of recruitment:

2019-12-20 ~ 2020-03-29
job requirements:

1. Bachelor degree or above, major in materials, chemistry, chemical engineering, or electrochemistry;

2. Familiar with relevant knowledge of engineering and equipment, familiarity with equipment such as evaporator and jet mill is preferred;

3. Relevant work experience is preferred, and fresh graduates from 985/211 colleges are accepted

Job Responsibilities:

1. Development and implementation of cost improvement projects and process innovation projects;

2. Design and implementation of process engineering project schemes;

3. Design, selection, commissioning and optimization of key equipment.

Working hours: 5 days and 8 hours, weekends and weekends, five insurances and one fund, double pay at the end of the year, year-end bonuses, equity incentives, holiday benefits, bimonthly welfare allowances, paid annual leave, annual tourism, physical examination, etc
Foshan Defang Nano Technology Co., Ltd.
Foshan Defang Nano Technology Co., Ltd.
I. Company profile
年,是深圳市德方纳米科技股份有限公司(股票代码: 300769 )的全资子公司。 Foshan Defang Nano Technology Co., Ltd. was established in 2011 and is a wholly-owned subsidiary of Shenzhen Defang Nano Technology Co., Ltd. (stock code: 300769 ).
The company is committed to the development of nanomaterials until industrialization. It is a national high-tech enterprise integrating research and development, production and sales of nanomaterials. As a post-doctoral innovation practice base, co-cultivating post-doctoral fellows with Tsinghua University. The company is headquartered in Nanshan District, Shenzhen, and has large production bases in Foshan, Guangdong, and Yunnan.
The company has leading R & D advantages and technical strength, and is the first technology-based enterprise in China to apply nanotechnology to battery anode materials. At present, the main products include nano lithium iron phosphate, carbon nanotubes, and carbon nanotube conductive fluids. The products are widely used in the fields of new energy electric vehicles, energy storage, and consumer electronics. Now it is the core cathode material supplier of leading international power battery companies, ranking first in the industry in terms of market share
2. Benefits
、五天八小时,周末双休工作制,入职即购买五险一金; 1. Five days and eight hours, weekend work on weekends and holidays, purchase five insurance and one fund;
、特殊激励:年底双薪、年终奖金,项目奖金、股权激励 ; 2. Special incentives: double salary at the end of the year, year-end bonus, project bonus, equity incentive ;
、免费提供住宿(宿舍带空调、电热水器、网线等)、餐费补贴、提供厂车免费接送上下班; 3. Free accommodation (dormitory with air-conditioning, electric water heater, network cable, etc.), meal subsidies, and free shuttle buses to and from work;
、晋升培训:公司注重内部晋升,定期开展各种职业培训,为员工提供自我学习的发展平台; 4. Promotion training: The company pays attention to internal promotion, regularly conducts various vocational training, and provides a self-learning development platform for employees;
、享受带薪年假,逢年过节派发礼品/礼金、逢双月享受价值100元购物卡,每月举行员工生日会及团队建设等各种活动; 5. Enjoy paid annual leave, distribute gifts / gifts on New Year's Day, enjoy shopping cards worth 100 yuan every bimonthly, and hold various activities such as employee birthday party and team building every month
、员工年度福利旅游、福利体检,各种康乐活动( K歌比赛、趣味运动会、篮球赛、羽毛球赛、户外拓展、新春晚会等); 6. Employees' annual welfare tourism, welfare medical examination, various recreational activities ( K song competition, fun sports meeting, basketball game, badminton game, outdoor development, New Year party, etc.)
The company provides a competitive benefit and development platform in the same industry. We look forward to your or your friends joining Defang Nano, let us grow together with the industry!
www.dynanonic.com For your in-depth understanding of our company, please refer to the official website of German Nano: www.dynanonic.com