Chemical industry professional talent recruitment preferred website

Pharma GMP technician
Updated: 2020-01-12
外商独资

Company Nature:

Wholly Foreign-owned
500 - 999人

Company size:

500-999 people
广东-惠州市

Location:

Guangdong-Huizhou
全职

Job Nature:

Full-time
不限

Educational requirements:

unlimited
不限

Work experience:

unlimited

不限

Professional requirements:

unlimited

不限

Foreign language requirements:

unlimited
10000~15000 元/月

Salary:

10,000 ~ 15,000 yuan / month
不限

Title requirements:

unlimited
若干

Number of Recruitment:

Several
2019-12-04 ~ 2020-01-25

Date of recruitment:

2019-12-04 ~ 2020-01-25
1. Safety Production Ensure that the production department under the guidance of the safety system conducts safe production and cooperates with the competent department of safety and environmental protection to implement factory safety, environmental protection, and occupational health management system work. Pay attention to safe production, and organize safety self-examination or conduct safety production inspection with relevant departments. , Find the problem and take various effective measures in time to eliminate the hidden dangers of the accident.
2. Production management is responsible for the preparation, training, monitoring and annual review supervision of relevant areas WI. Responsible for sanitation and on-site 5S system management and maintenance. Ensure that the relevant operating procedures are reviewed and approved, and strictly enforced. Cooperate with the Technical Research Department to complete the GMP new. Product development, transfer, and process optimization of products in production are responsible for formulating GMP-related modification documents or reviewing. Participate in production technology quality analysis meetings, promote rationalization recommendations, reduce product costs, regularly review complaints about this department, and listen to customer opinions.
3. The production department GMP system management confirms that the responsible GMP related records are completed and audited to assist in evaluating the proposed changes / verifications of products, processes, equipment, plants, etc., and to supervise implementation to ensure that GMP production records and packaging records are reviewed by designated personnel and submitted The quality assurance department archives ensure that there is a timely and effective communication mechanism and step-by-step reporting procedures. The quality problems are passed to the appropriate management. Responsible for the abnormal handling of GMP-related equipment. The deviation investigation identifies and manages the risks generated within the department, and regularly reviews and analyzes the risks. Control measures and continuous improvement to ensure that all relevant information within the scope of responsibility is accurately recorded and tracked, and report to the responsible person in charge of the preparation, training, implementation, follow-up and annual review of relevant GMP documents. GMP suppliers, GMP customers, internal and GMP external auditors, accompanied the visitor / inspector, and responded to the audit on behalf of the department if necessary
4. Others According to the company's strategic guidelines, design specific plans to complete the company's and department's quality, environment, and occupational health and safety goals. If the production department manager goes out for work, GMP related work can be performed by the GMP engineer in the production department. Job requirements:
Education:
University degree or above: Biology, Chemistry, Pharmacy or related major
Business experience:
More than 3 years of practical experience in the production and quality management of APIs and received professional knowledge training related to the products produced;
Possess a solid professional foundation, be proficient in the production process and management of APIs, and have a certain ability to solve practical problems;
Good project management skills;
Performance-oriented, customer-oriented.



Latest salary quotes for production process engineer positions in Guangdong
Clariant Chemicals (Huizhou) Co., Ltd.
Clariant is the world's leading specialty chemicals company, headquartered in Muttenz near Basel.
As of December 31, 2013, it had approximately 18,099 employees. Sales of continuing operations in FY2013 were CHF 6,076 million.
The company reports its earnings in four business areas: care chemicals, catalysis and energy, natural resources, and plastics and coatings.
Clariant's corporate strategy is based on four strategic pillars: core business profitability, innovation and research and development, rapid growth in emerging markets, and repositioning of its product portfolio.
Latest jobs at Clariant Chemicals (Huizhou) Co., Ltd.
Other similar jobs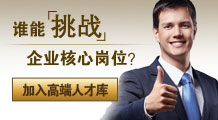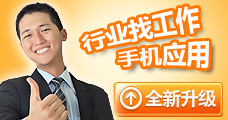 a