Auxiliary experimenter
Updated: 2020-02-17
私营/民营企业

Company Nature:

Private / Private Enterprise
50 - 99人

Company size:

50-99 people
江苏-常熟市

Location:

Jiangsu-Changshu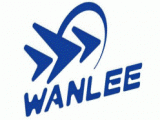 全职

Job nature:

Full-time
大专及以上

Educational requirements:

college and above
不限

Work experience:

unlimited

不限

Professional requirements:

unlimited

不限

Foreign language requirements:

unlimited
4000~6000 元/月

Salary:

4000 ~ 6000 yuan / month
不限

Title requirements:

unlimited
5人

Number of recruits:

5
2019-11-29 ~ 2020-11-27

Date of recruitment:

2019-11-29 ~ 2020-11-27
Job responsibilities description:

1. Responsible for performing experiments in accordance with the requirements of the process sheet and in accordance with the test procedures;

2. Responsible for sorting, analyzing and summarizing the experimental data, and submit a formal report to the supervisor for review;

3. Management of experimental raw materials, foreign samples, management of chemical reagents, internal samples, and experimental cloths;

4. Management of laboratory instruments and utensils.




Claim:

1. Working experience in dyeing and finishing laboratory is preferred;

2. Familiar with the basic operation of textile dyeing and finishing experiments;

3. Skilled in analyzing and processing experimental data;

4. Ability to use office software proficiently;

5, have a strong sense of work responsibility, can maintain enthusiasm for the work, due diligence.
Jiangsu Wenli New Material Technology Co., Ltd.
Jiangsu Wenli New Material Technology Co., Ltd. is a high-tech enterprise specializing in the research, development, production and application of new textile chemical materials. Rich products, including pre-treatment, dyeing, printing, film, suction, silicone, functional finishing and other additives.
Jiangsu Arts and Sciences adheres to and practices the development concept of "green, innovation, and service". After years of development, the company has been responding to customer needs, with the purpose of "new materials to change lives and services closer" as its purpose, the products are widely sold in Jiangsu, Zhejiang, Shandong and other places, and exported to many countries.
At present, the company cooperates with the Changshu Research Institute of Dalian University of Technology, recruits talents, successively introduces advanced research and development, testing equipment, and constantly introduces new ideas, new products, new processes, to provide customers with higher-quality products and optimize processes, to provide customers with products Greater value-added services, hand in hand with customers.
"Based on the platform, technology as the core, and brand as the vitality", the company will further strengthen its commitment to customer's quality control, service quality and environmental friendliness, operate with integrity, develop steadily, learn from others, and invite elite friends from all circles to come and guide For a better tomorrow.