Acrylonitrile Joint Plant Manager (Lianyungang)
Updated: 2020-01-15
私营/民营企业

Company Nature:

Private / Private Enterprise
1000人以上

Company size:

1000 or more
江苏-连云港市

Work location:

Jiangsu-Lianyungang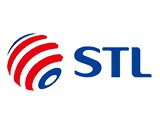 全职

Job Nature:

Full-time
大专及以上

Educational requirements:

college and above
十五年以上

Work experience:

more than 15 years

化工相关

Professional requirements:

chemical related

不限

Foreign language requirements:

unlimited
30000~50000 元/月

Salary:

30,000 ~ 50,000 yuan / month
不限

Title requirements:

unlimited
1人

Number of recruits:

1
2019-05-08 ~ 2020-04-22

Date of recruitment:

2019-05-08 ~ 2020-04-22
Job Responsibilities

1. Comply with national laws and regulations and relevant HSE regulations of the company, and bear overall responsibility for safety, environmental protection and occupational health within the scope of work;

2. Coordinate and coordinate project construction in the region, and be responsible for project progress;

3. Responsible for the production preparation of the department, including independent intellectual property technology, design docking, overall overall refinement, project optimization, formulation of plans, workforce and system construction;

4. Responsible for the safety and environmental protection of production and operation, stable team, optimized and stable operation;

5. Formulate the annual budget of the department and implement it effectively, review the annual inspection and maintenance project and material use plan of the department, and organize the review of the start and stop plan;

6. Responsible for the coordination between this department and other departments of the base, ensure effective cooperation between production, equipment, technology and HSE, do a good job of on-site management, solve various problems during the production and operation process, and ensure the smooth operation of the device;

7.Complete the production indicators issued by the company, strictly control production costs, ensure product quality, and complete annual performance indicators;

8. Complete other tasks assigned by the leader.

job requirements

1. College degree or above, major in chemistry, polymer materials, chemical engineering;

2. The acrylonitrile combined plant has more than 15 years of working experience, of which the deputy manager of the plant has worked for more than 5 years or the manager has worked for more than 3 years;

3. Possess comprehensive operation and management knowledge of chemical enterprises, familiar with related laws and regulations of national chemical safety, master office software, chemical PID and PFD drawings;

4. Have excellent planning, organization, leadership, coordination, control and problem solving and cause analysis capabilities;

5. Strong communication and coordination ability;

6. Possess a professional title of intermediate or above;

7. Project construction experience is preferred.
Zhejiang Satellite Petrochemical Co., Ltd.
I. Company Overview:
Zhejiang Satellite Petrochemical Co., Ltd. (stock code: 002648) is the largest domestic and top five global acrylic product manufacturers. It is the first privately-listed company in China to form a C3 industrial integration pattern. It has acrylic acid esters, downstream polymer emulsions, and pigments. Sports market share in the industry.
The company is located in Jiaxing, Zhejiang. By virtue of domestic leading production technology and industrial chain advantages, and taking advantage of refined management advantages and geographical advantages, Satellite Petrochemical has been rated as a national high-tech enterprise, China's 500 most competitive companies in the chemical industry, China's special chemical Top 50 most competitive companies in the product manufacturing industry.
The company integrates R & D, production, sales, and chemical logistics. Its products involve more than 10 major products such as propylene and polypropylene, acrylic acid and its ester monomers, polymer emulsions, pigment intermediates, and new polymer materials. Application fields Covering aerospace, automotive, medical, daily use, agriculture and forestry, construction, electronics, etc., are essential in human life. Products are sold to more than 20 provinces and cities nationwide, and exported to more than 20 countries and regions in North America, the Middle East, Europe, Southeast Asia, Africa, and South America.
The company always adheres to the business philosophy of "dedicating satellite products and creating a better life", actively and steadily promotes the development route of industrial chain extension and product structure optimization, and improves product quality and services through technological improvements. Global influence, diversified large chemical companies focusing on technology and services.
2. Employee benefits:
※ Payment of five insurances and one payment
※ Free accommodation, working meals, and shuttle bus service
※ Holiday gifts, birthday gifts and events
※ Occupational health examination
※ Interest-free home loan
※ Staff travel
※ Training courses, corporate events
Contact information
Headquarters:
Address: Opposite Tongji University, No. 196 Fuqiang Road, Nanhu District, Jiaxing City, Zhejiang Province
Phone: 0573-83286488
Email: wxzp@weixing.com.cn
Jiaxing Base:
Company Address: No. 2 Bujiao Road, Jiaxing Industrial Park, Jiaxing City, Zhejiang Province
Phone: 0573-83285302
route:
From Jiaxing Railway Station Square, take Line 233 and get off at "Mingxin Road Intersection". After getting off, walk south for 5 minutes to get to the entrance of the company.
Pinghu Base:
Company address: No. 1 Xinggang Road, Dushangang District, Pinghu City, Jiaxing, Zhejiang Province
Phone: 0573-85022955, 85813127
Email: fc@weixing.com.cn
route:
①Pinghu Passenger Transport Center: Take the K201 Road and get off at the North and South Avenue, and go south for about 400 meters;
② Shanghai Jinshanwei or Petrochemical Bus Station: Take the Zhapu Petrochemical Line and get off at the North-South Avenue Exit. Go south for about 400 meters.
Lianyungang Base:
Phone: 0518-82106682 / 0518-82106681 / 19851880050
Contact: Ms. Qin / Mr. Zhao
Post resume email:
lygzp@weixing.com.cn
qinxuman@weixing.com.cn
Address: 100 meters west of Fuduihe Road, Xujing New District, Lianyungang City, Jiangsu Province
Company Website: http://www.satlpec.com/