Plumbing engineer
Updated: 2020-01-15
股份制企业

Company nature:

joint-stock enterprises
1 - 49人

Company size:

1-49 people
上海-徐汇区

Location:

Shanghai-Xuhui District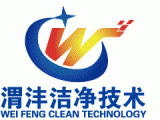 全职

Job Nature:

Full-time
本科及以上

Educational requirements:

Bachelor degree and above
五年以上

Work experience:

more than five years

环境工程、化工工...

Professional requirements:

environmental engineering, chemical engineering ...

不限

Foreign language requirements:

unlimited
9000~16000 元/月

Salary:

9000 ~ 16000 yuan / month
不限

Title requirements:

unlimited
若干

Number of Recruitment:

Several
2019-04-17 ~ 2020-02-21

Date of recruitment:

2019-04-17 ~ 2020-02-21
Job Responsibilities:

1.Able to independently complete professional pipeline design tasks according to plan, including process device piping design, compilation and statistics of material tables for pipelines and fittings, and process valves: capable of calculating pipeline resistance, proposing conditions to other professions, and completing design document drawings on time Sign off in accordance with regulations;

2. Familiar with pipe material standards, and can complete the preparation of pipe material data sheets and inquiry documents.

3. Handle other on-site technical issues.

Qualifications:

年龄45岁以下。 1. Under 45 years of age.


2. Bachelor degree or above, major in environmental engineering, chemical technology and related majors;

3. 5 years or above work experience in chemical design institute, process design work experience is preferred;

4. Familiar with AutoCAD, office, PDMS and other software;

5. Familiar with national and industry design related standards and specifications;

6. Have good coordination and organization and communication skills;

7. Able to travel irregularly and bear a certain amount of work pressure;
Weijing Clean Technology (Shanghai) Co., Ltd.
Weijing Clean Technology (Shanghai) Co., Ltd. is a technology company full of innovation and vitality, and a key cultivation enterprise in the science and technology park. );同时具有石油化工工程施工总承包和环保工程专业承包三级资质(证书编号: D361197149) 。 Its subsidiaries have Class B qualifications for environmental engineering water pollution prevention projects, chemical engineering in the petrochemical and pharmaceutical industries, and refinery engineering design (Certificate No. A 261133932 ); meanwhile, they have Class III qualifications ( certificate for general contracting of petrochemical engineering construction and environmental protection engineering) No. D361197149) . The company closely integrates the needs of the petroleum and chemical industries, and develops technology research and industrialization applications around the water environment, atmospheric environment treatment, solid waste pollution control, engineering consulting, environmental impact assessment, environmental stewardship, and industrial energy conservation, and provides customers with construction project engineering Professional services in consulting, environmental assessment consulting, safety evaluation, environmental protection completion acceptance, technology development, system design, engineering design, equipment manufacturing, and system integration into managed operations.
In terms of environmental management, the company has independent environmental protection technologies such as ammonia desulfurization, low temperature denitrification, and ultra-low dust removal. It has played an ultra-low emission standard in many industries such as petroleum, chemical, steel, coking, and gas boilers and heating furnaces. Key role. In terms of environmental stewardship, the company strictly analyzes and evaluates the environmental impacts of planning and construction projects in accordance with laws and regulations, provides professional environmental protection consulting, assists construction parties in obtaining environmental approvals, completes approval procedures, and promotes project construction.
The company has a highly educated and experienced technical research and development, engineering design and management team, all of which are major domestic universities, key disciplines in chemical engineering, environmental engineering, water supply and drainage, thermal engineering, electrical, automatic control and other professional bachelor degree or above Professor-level and senior engineers. The company adheres to the principle of "complementary advantages, mutual benefit and win-win", and has established a production-study-research cooperation model with Shanghai Jiaotong University, East China University of Science and Technology, Zhejiang University, Beijing University of Chemical Technology, and Shanghai University. Carry out research and development projects of pollution control and industrial energy conservation, and have formed several technical achievements.