Chief engineer of butadiene extraction equipment
Updated: 2020-01-12
私营/民营企业

Company Nature:

Private / Private Enterprise
1000人以上

Company size:

1000 or more
江苏-连云港市

Work location:

Jiangsu-Lianyungang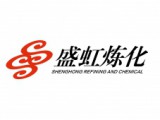 全职

Job Nature:

Full-time
本科及以上

Educational requirements:

Bachelor degree and above
八年以上

Work experience:

more than eight years

过程装备与控制

Professional requirements:

process equipment and control

不限

Foreign language requirements:

unlimited
15000~30000 元/月

Salary:

15,000 ~ 30,000 yuan / month
高级职称

Title requirements:

senior title
1人

Number of recruits:

1
2019-01-24 ~ 2020-04-19

Date of recruitment:

2019-01-24 ~ 2020-04-19
Job Responsibilities:
Assist the equipment manager to complete the technical management of dynamic and static equipment during the construction and production phases of the project;

1. Assist in the review of relevant standards reference, selection, function description, performance standards, etc. in the equipment design document;

2. Assist in the completion of equipment technology selection and recommendation of suppliers;

3. Assist in the preparation of equipment maintenance programs;

4. Assist in completing the quality supervision of equipment manufacturing and installation;

5. Assist in completing the review of the construction plan;

6, complete other tasks assigned by superiors;
Shenghong Refining & Chemical (Lianyungang) Co., Ltd.
According to the National Development and Reform Commission's approval of the petrochemical industry base plan and the first phase of the project, Shenghong Group seized the opportunity of the construction of the Lianyungang petrochemical industry base, and based on the existing industrial facilities, public works and storage and transportation facilities in the Shenghong Petrochemical Industrial Park, With its own technology, talents, management, and institutional advantages, it will build a Shenghong Refining and Chemical Integration Project.
万吨/年炼油、 280万吨/年对二甲苯、 110万吨/年乙烯及下游衍生物、配套30万吨原油码头、 4个5万吨液体化工码头、 300万立方仓储及公用工程岛等。 Project scale : 16 million tons / year of refining, 2.8 million tons / year of paraxylene, 1.1 million tons / year of ethylene and downstream derivatives, supporting 300,000 tons of crude oil terminals, 4 50,000 tons of liquid chemical terminals, 3 million cubic meters Storage and public works islands. 亿元 ,建成后可实现年营业收入约925亿元,利税超200亿元,有效带动连云港石化产业基地发展及国家石化产业结构的调整和升级。 The total investment of the project is approximately 67.7 billion yuan . After completion, it can achieve an annual operating income of approximately 92.5 billion yuan, with profits and taxes exceeding 20 billion yuan, effectively driving the development of the Lianyungang petrochemical industrial base and the adjustment and upgrade of the national petrochemical industrial structure.
Phone: 0518-81390503 Oil Sales Department: 13912151777
Recruiter WeChat: 2907698892, 18115865567 Oil Sales Department: 13912151777
Email of the person in charge of recruitment: lhhr6 @ shenghongpec.com / lhhr @ shenghongpec.com