Chemical industry professional talent recruitment preferred website

Electrical Engineer
Updated: 2019-12-26
私营/民营企业

Company Nature:

Private / Private Enterprise
500 - 999人

Company size:

500-999 people
山东-济宁市

Work location:

Shandong-Jining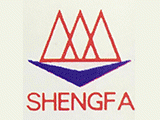 全职

Job Nature:

Full-time
不限

Educational requirements:

unlimited
不限

Work experience:

unlimited

不限

Professional requirements:

unlimited

不限

Foreign language requirements:

unlimited
4000~10000 元/月

Salary:

4000 ~ 10000 yuan / month
不限

Title requirements:

unlimited
2人

Number of Recruitment:

2
2019-12-26 ~ 2020-01-27

Date of recruitment:

2019-12-26 ~ 2020-01-27
job requirements:
1.Bachelor degree or above in electrical related majors under 50 years of age;
2.Master the professional electrical engineering construction technology and work process;
3. More than 5 years of electrical engineering construction management work experience in technical or production management positions in coking plants; engineering construction and original drivers who have participated in large-scale coal coking projects are preferred;
Job Responsibilities:
1. According to the requirements of design documents, construction plans and technical notices, review the sub-project technical submission and supervise the implementation;
2. Responsible for the implementation of the construction organization design, construction plan, rules and regulations, standards, and regulations of the electrical equipment installation project of the project, to achieve standardization, institutionalization, and standardized management of the construction site; Schedule and organize construction, track on-site implementation, dynamically control actual progress and correct deviations;
4. Preside over solving the electrical and technological difficulties in construction to ensure the smooth progress of construction;
5. Organize professional system debugging and linkage debugging of electrical equipment, and organize sub-item inspection and delivery of work in accordance with the engineering construction inspection and acceptance procedures;
6. Responsible for coordinating the overall coordination and interspersed construction of electrical engineering and other sub-projects, and timely handling and solving problems in cross construction;
7. Work conscientiously, with teamwork spirit and awareness, good at communication, organization and coordination management.
The treatment is negotiable, please do not submit multiple posts repeatedly!
Latest salary quotes for mechanical and electrical engineer positions in Shandong
Shandong Jining Shengfa Coking Co., Ltd.
Shandong Jining Shengfa Coking Co., Ltd. was established in January 2004. The company is located in Zhanghuang Town Chemical Industry Park, Yutai County, Jining City. It is a coal chemical enterprise engaged in coking and production and operation of chemical products. For the better development of the company, with the strong support of the Party committees, governments and relevant departments at all levels in Shandong Province, our company officially launched the "1.2 million tons of coal chemical and comprehensive utilization project" on December 27, 2018 and held it Groundbreaking ceremony. The project has a total investment of about 3 billion yuan and a land area of 900 acres. The project construction content is: building a group of 2 ¡Á 60-hole carbonization chamber with a height of 6.25m and a JNDX3-6.25-16 tamping coke oven and its associated coal preparation. The main projects such as coke dry quenching and auxiliary facilities for chemical production, and supporting environmental protection comprehensive recycling products facilities related to coke oven gas-to-methanol parallel production of synthetic ammonia. The company adheres to the concept of "developing circular economy, safe green, and benefiting society". We are now inviting talented people to join us and work together with our company to seek common development.

Shandong Jining Shengfa Coking Co., Ltd. Latest Jobs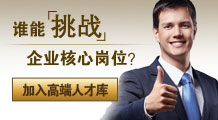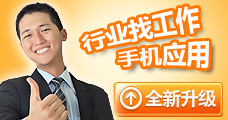 a