Chemical industry professional talent recruitment preferred website

Sales Engineer
Updated: 2019-08-30
外商独资

Company Nature:

Wholly Foreign-owned
1 - 49人

Company size:

1-49 people
上海-浦东新区

Location:

Shanghai-Pudong New Area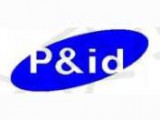 全职

Job Nature:

Full-time
大专及以上

Educational requirements:

college and above
三年以上

Work experience:

more than three years

化工专业及高分子...

Professional requirements:

chemical engineering and polymer ...

英语良好

Foreign language requirements:

Good English
7000~10000 元/月

Salary:

7000 ~ 10000 yuan / month
不限

Title requirements:

unlimited
3人

Number of recruits:

3
2019-03-19 ~ 2020-03-17

Date of recruitment:

2019-03-19 ~ 2020-03-17
Job Responsibilities:
Responsible for the sales and after-sales technical services of coating raw materials, amino resins, polyester resins, curing agents and related additives. Require employees to have strong communication skills and sales experience. Chemical engineering and related majors are preferred.

The company normally pays five insurances and one fund to employees in accordance with national legal regulations.

Work 8 hours a day, enjoy statutory rest days two days a week, and statutory annual vacations.

Enjoy Mid-Autumn Festival and Spring Festival benefits!

Salary composition: basic salary + sales commission
The latest salary quotes for sales managers / sales executives in Shanghai
Shanghai Bagonggen International Trade Co., Ltd.
Shanghai Bagonggen International Trading Co., Ltd. is the Chinese branch of Korea P & ID Co., Ltd., and P & ID Co., Ltd. is a new technology company certified by the Korean government and has a nationally designated subsidiary research institute. Since the establishment of P & ID Co., Ltd., the annual sales and profit growth rate has tripled. In March 2004, the Korean government selected the honor of outstanding enterprises.

Fine chemical products manufactured by P & ID Corporation.
Amino resin cross-linking agent (MELCROSS = 美 镙 丝) is mainly used in coating industry, such as thermosetting resin, baking paint, etc. It is also sometimes used in air-drying paints. It can form very hard, almost colorless paint films. It can be used in combination with various alkyd or acrylic resins. The resulting paint films have excellent properties.

P & ID develops chemical technology and specializes in chemical technology transfer. The company now has more than 20 new chemical technology, specifically recommend new projects to chemical companies, provide advanced chemical technology, and can carry out this project with customers. The company has established relationships with experts in many countries in many fields in the chemical industry. These experts have rich experience and advanced technology.

New job openings at Shanghai Ba Gong Gen International Trading Co., Ltd.
a