Mining technician
Updated: 2020-01-14
股份制企业

Company nature:

joint-stock enterprises
100 - 499人

Company size:

100-499 people
河北-张家口市

Location:

Hebei-Zhangjiakou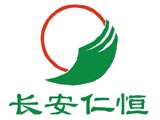 全职

Job Nature:

Full-time
本科及以上

Educational requirements:

Bachelor degree and above
不限

Work experience:

unlimited

采矿相关类专业

Professional requirements:

Mining related majors

不限

Foreign language requirements:

unlimited
5000~10000 元/月

Salary:

5000 ~ 10000 yuan / month
不限

Title requirements:

unlimited
1人

Number of recruits:

1
2019-12-11 ~ 2020-03-08

Date of recruitment:

2019-12-11 ~ 2020-03-08
Job Responsibilities:

负责露天矿山开采技术方案制定、执行,原土分类检测; 1. Responsible for the formulation and implementation of open-pit mining technology plans, classification and testing of raw soil;

协助矿山负责人进行安全管理。 2. Assist the person in charge of the mine to conduct safety management.

job requirements:

熟悉露天矿山开采相关规定、标准; 1. Familiar with relevant regulations and standards for open-pit mining;

、本科以上学历,采矿相关类专业; 2. Bachelor degree or above, major in mining related majors;

3. The working place is in Yangyuan, Hebei.
Zhejiang Changan Renheng Technology Co., Ltd.
Established in 2000, Zhejiang Changan Renheng Technology Co., Ltd. is a national high-tech enterprise focusing on the research, development, production, sales and service of bentonite fine chemicals.

In 2015, with the approval of the China Securities Regulatory Authority, Changan Renheng was listed on the Growth Enterprise Market of the Hong Kong Stock Exchange.
Chang'an Renheng owns a wealth of high-quality bentonite mines, a professional technical research and development service team, and a scientific production management system. It is committed to becoming one of the most professional bentonite manufacturers at home and abroad.
The headquarters of Chang'an Renheng is located in the Economic Development Zone of Changxing County, Huzhou City, Zhejiang Province. The factory is located in Futujiang Township, Yangyuan County, Zhangjiakou, Hebei Province.