Safety Engineer
Updated: 2019-12-02
国有企业

Company Nature:

State-owned Enterprise
1000人以上

Company size:

1000 or more
国外

Work location:

abroad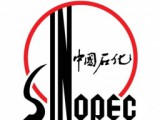 全职

Job Nature:

Full-time
大专及以上

Educational requirements:

college and above
三年以上

Work experience:

more than three years

安全工程及相关专业

Professional requirements:

safety engineering and related majors

英语熟练

Foreign language requirements:

English proficiency
14000~18000 元/月

Salary:

14000 ~ 18000 yuan / month
不限

Title requirements:

unlimited
6人

Number of recruits:

6
2019-09-18 ~ 2020-01-31

Date of recruitment:

2019-09-18 ~ 2020-01-31
Saudi / Malaysia

具有大学本科以上学历,安全管理等相关专业,年龄在40岁以下。 1. Bachelor degree or above, major in safety management, etc., under 40 years old.

注册安全工程师者优先。 2. Registered security engineer is preferred.

有6年以上在境外安全管理经验,石油化工工程施工领域安全管理经验者优先。 3. At least 6 years of overseas safety management experience, safety management experience in petrochemical engineering construction field is preferred.

能够很流利使用英语进行听、说、读、写。 3. Fluent in English for listening, speaking, reading and writing.

愿意在沙特阿拉伯和马来西亚工作。 4. Willing to work in Saudi Arabia and Malaysia.

对施工现场安全管理有一定的掌控能力,能够及时解决现场安全问题。 5. Have certain control over construction site safety management and be able to solve site safety issues in a timely manner.

简历要有国外项目(特别是中东地区国家)项目安全证书。 6. Resume must have a project safety certificate for foreign projects (especially countries in the Middle East).

Please submit a resume in English and a scanned copy of the relevant certificate.

Sinopec Fourth Construction Co., Ltd.
The company was established on March 26, 1962 during the Daqing campaign. It is mainly engaged in petrochemical engineering construction, and is a national first-tier enterprise for general engineering contracting. For more than 40 years, its construction footprint has spread across the north and south of the river, and has been hailed as the "Iron Army" on the petrochemical front.

The company has more than 4,000 employees, including more than 1,500 professional and technical management personnel, including 8 professor-level senior experts, 9 experts who enjoy special government allowances, 39 American PMP certifications, and national project manager qualifications (or first-level) Construction division qualifications) 405 people. The company also has more than 20,000 fixed collaborative human resources. The company has 10 secondary units. 8 professional engineering companies including equipment installation, pipeline installation, electrical instrument installation, storage tank installation, hoisting transportation and factory prefabrication, etc., a project management company that can perform project management (PMC) and supervision management 1 property management company One.
Company management qualifications are complete. Holding the American ASME "U" steel stamp authorization certificate, the "A3 pressure vessel manufacturing site assembly welding license", "GA1, GB1, GB2, GC1 pressure pipeline installation license" issued by the national quality supervision, inspection and quarantine department, AR2, AR3 pressure vessel manufacturing and installation licenses, "A1, A2, A3 pressure vessel repair and transformation licenses", "level 1 boiler installation licenses".
The company passed lS090OO standard quality system certification in 1995. In 2001, it passed ISO 14001 and OHSASl8001 certification.
The company has 1,842 advanced construction and installation tools and transport power equipment with a total power of 12,748 kilowatts. It has the world's leading domestic and unique 2500-ton hydraulic lifting system and Asia's largest 1600-ton crawler crane.
Over the years, the company has built more than a thousand sets of various domestic and foreign industrial installations. Has participated in the construction of more than 40 sets of petrochemical plants in North Korea, Kuwait, Singapore, Saudi Arabia, Hong Kong and other countries or regions.
The company has established a complete engineering construction project management system and standard system, with professional construction centered on "hoisting of large equipment, installation of large storage tanks, installation and commissioning of large compressor units, installation and commissioning of large-scale equipment DCS and ESD, and welding of special materials". Relying on construction management and project management, it can perform comprehensive management of PMC and CM construction management and project supervision management on behalf of the owner and the general contractor of the project. After years of hard work and innovative development, the company has developed into a domestic first-class engineering construction enterprise with engineering construction general contracting, engineering construction general contracting, owner management, engineering project construction management, and engineering project management capabilities.