HES Safety Management Supervisor
Updated: 2019-12-13
国有企业

Company Nature:

State-owned Enterprise
500 - 999人

Company size:

500-999 people
湖北-黄冈市

Work Location:

Hubei-Huanggang City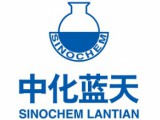 全职

Job Nature:

Full-time
大专及以上

Educational requirements:

college and above
三年以上

Work experience:

more than three years

安全工程、化学、...

Professional requirements:

safety engineering, chemistry, ...

不限

Foreign language requirements:

unlimited
5000~8000 元/月

Salary:

5000 ~ 8000 yuan / month
中级职称

Title requirements:

Intermediate title
5人

Number of recruits:

5
2019-07-31 ~ 2020-02-23

Date of recruitment:

2019-07-31 ~ 2020-02-23
Responsibilities:
、贯彻执行国家有关 HSE 的法律法规、方针、政策; 1. Implement national laws, regulations, guidelines and policies related to HSE ;
、完善公司 HSE 管理制度,并监督实施; 2. Improve the company's HSE management system and supervise its implementation;
、编制公司级应急预案,定期组织演练; 3. Prepare company-level emergency plans and regularly organize drills;
、日常 HSE 检查并深入生产现场,发现问题及时提出改进建议,做好记录; 4. Routine HSE inspection and in-depth production site, prompt improvement suggestions and records in case of problems;
、组织开展各类 HSE 检查,下发隐患整改通知单,并监督部门级隐患排查,跟踪隐患整改情况; 5. Organize various HSE inspections, issue hidden danger rectification notices, and supervise department-level hidden danger investigations and track hidden danger rectification;
、负责有关安全设施、劳保用品的统计报表; 6. Responsible for statistical reports on safety facilities and labor protection supplies;
、按时填写 HSE 台帐,做好事故分析记录及安全资料的管理工作; 7 , fill in the HSE ledger on time , and do a good job in the management of accident analysis records and safety data;
、监督执行公司危险作业(动火、高处、受限空间作业等)的管理; 8. Supervise the management of the company's dangerous operations (fire, high altitude, restricted space operations, etc.);
、参与公司内部 HSE 事故调查,并提出处理意见; 9. Participate in the investigation of HSE accidents within the company , and put forward handling opinions;
、领导交办的其他事项。 10. Other matters assigned by the leadership.

job requirements:




、安全工程、化学、化工、环境工程等相关专业大专及以上学历;

1.

College degree or above in safety engineering, chemistry, chemical engineering, environmental engineering and other related majors;




、

1

年以上化工

HSE

工作经验或从事化工生产相关岗位

3

年以上工作经验;

2.

More than

1

year

working experience in

chemical

HSE

or

more than

3

years working experience

in chemical production related positions

;




、较强的沟通、合作能力,较好的语言文字表达能力;

3

, Strong communication and cooperation skills, better language skills;




、熟练使用

office

办公系统。

4.

Skilled in using

office

system.



Sinochem Blue Sky Group Co., Ltd.
Sinochem Blue Sky Group Co., Ltd. is a member company of Sinochem Corporation (143th in the Global Top 500 in 2017). It is the earliest domestic enterprise engaged in research and production of ODS alternatives. It has independently developed more than 40 ODS alternative varieties and produced them. There are more than 50 kinds of products, which can reduce the use of 10,000 tons of ODS materials every year.
The company has a complete industrial chain integrating resource development, product research and development, production and sales.
In terms of resources, the company has more than 30 million tons of fluorite resource reserves in Jiangxi and Hunan, and has the largest resource control in the country and the second in the world.
In terms of research and development, Sinochem Blue Sky has more than 60 years of R & D accumulation in fluorine chemical industry. It is China's only national ODS substitute engineering technology research center relying unit, and has been approved to build a national key laboratory of fluorine-containing greenhouse gas substitution and control treatment; More than 1,100 professional research laboratories and scientific research talents in various fields have accumulated nearly 100 industrialization achievements; more than 190 provincial and ministerial-level awards; and 11 national "863" and science and technology support projects Formulated 27 national and industry standards, authorized 220 pieces of independent intellectual property rights, and held the largest domestic industry.
The company's products cover fluorocarbon chemicals, fluorine-containing special chemicals, fluoropolymers, inorganic fluorochemicals, etc. The annual production capacity is more than 600,000 tons, and the domestic / global market share of nearly ten varieties is the first, especially "Gold Cold? "Automotive air-conditioning refrigerants account for 80% of domestic automakers' market share, and" Kehua? "Trifluoroacetic acid has the world's largest output.
In today's increasingly serious climate warming problem, our independently developed new generation of refrigerants, fire extinguishing agents and other alternatives can effectively reduce greenhouse gas emissions (compared to traditional products, greenhouse gas emissions can be reduced by more than 99%). Enterprises provide effective solutions to cope with the pressure of climate warming!
In the future, Sinochem Blue Sky will rely on the deep knowledge of fluorination industry and quickly cut into the lithium battery industry. It is determined to become a leading domestic supplier of lithium battery materials and solutions to support the national new energy vehicle strategy.