Chemical industry professional talent recruitment preferred website

Ground Chemical Technology Manager
Updated: 2019-10-25
私营/民营企业

Company Nature:

Private / Private Enterprise
1 - 49人

Company size:

1-49 people
内蒙古-锡林郭勒

Work location:

Inner Mongolia-Xilinguole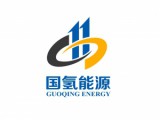 全职

Job Nature:

Full-time
不限

Educational requirements:

unlimited
十年以上

Work experience:

more than ten years

不限

Professional requirements:

unlimited

不限

Foreign language requirements:

unlimited
25000~30000 元/月

Salary:

25,000 ~ 30,000 yuan / month
不限

Title requirements:

unlimited
1人

Number of recruits:

1
2019-04-16 ~ 2020-01-24

Date of recruitment:

2019-04-16 ~ 2020-01-24
description of job:

Job responsibilities and content:

Responsible for the construction of technical team;

Responsible for formulating and implementing the project's process route and product plan;

Extensive technical exchanges with companies in the industry and put forward related suggestions on process routes and technology use;

Responsible for project feasibility analysis and economic and technical evaluation;

Responsible for communication and coordination with design institutes and engineering companies;

Responsible for project management and construction;

Put forward suggestions for related technology research and development and development direction

Post skill requirements :

Knowledge of technology management and technology research and development;
Understand the company's coal chemical industry technology, engineering construction, process design;
Ability to use working software related to coal chemical technology;
Have previous project experience; have good communication skills.




Qualifications:

1. Educational background: Bachelor degree or above in related technology;

2. Work experience:

More than ten years of working experience in technical positions in related technical fields;
More than five years of experience in a related technical field or technical research and development leadership position;
Have better connections.
Latest salary quotes for project managers / supervisor positions in Inner Mongolia
National Hydro Energy Technology Co., Ltd.
Guohydro Energy Technology Co., Ltd. is affiliated to Liaoning Chuncheng Industry and Trade Group and was established in March 2018. The registered capital is 500 million yuan. It is responsible for exploring the technology and project implementation of the transition from traditional energy to new energy. Sinohydro Energy cooperated with China University of Mining and Technology (Beijing) to carry out research on underground gasification coal mining technology. The company has studied all domestic and international underground gasification technologies and made a lot of innovations.
Latest Recruitment Positions at Guohydro Energy Technology Co., Ltd.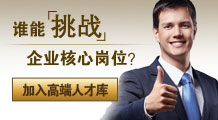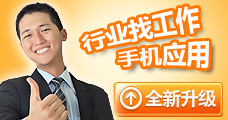 a