Chemical industry professional talent recruitment preferred website

Water-based resin application engineer
Updated: 2019-10-10
私营/民营企业

Company Nature:

Private / Private Enterprise
1 - 49人

Company size:

1-49 people
广东-佛山市

Work location:

Guangdong-Foshan
全职

Job Nature:

Full-time
不限

Educational requirements:

unlimited
二年以上

Work experience:

more than two years

化学类专业相关毕业

Professional requirements:

related majors in chemistry

不限

Foreign language requirements:

unlimited
8000~15000 元/月

Salary:

8000 ~ 15000 yuan / month
不限

Title requirements:

unlimited
2人

Number of Recruitment:

2
2019-10-10 ~ 2020-03-22

Date of recruitment:

2019-10-10 ~ 2020-03-22
Job responsibilities: 1. Lead the team to complete the application evaluation and application system optimization of water-based industrial paint epoxy resin and acrylic resin, and find the best solution. 2. As the leader of the company's engineering projects, assist in completing marketing services. 3. Establish your own technical team to solve the product needs of different customers; 4. Responsible for the evaluation and optimization of the inspection system and comparative analysis of competing products, and develop the optimal application formula and system. 5. According to market information changes, analyze and evaluate the company's product line, and propose adjustments to make it meet market demand. 6. Closely communicate with the leader of the company's technology department, assist in research and development, and develop new products that meet market needs.




Work Location: 201, Huayuexuan Commercial Building, South 2nd Road, Dali Town, Nanhai District, Foshan City (Subsidiary of Foshan Jianluo Coating Technology Co., Ltd.)

Working time: 9: 00-12: 00; 13 :: 30-18: 00
Latest salary quotes for polymer engineer positions in Guangdong
Foshan Jianluo Coating Technology Co., Ltd.
Keno Group was established in 1999. We have been committed to providing high-quality coatings and ink raw materials for our customers in China. In order to provide customers with products and services in a more timely manner, the company introduced advanced technology from the United States and South Korea, and established a production base in Foshan, Guangdong, Jianluo Coating Co., Ltd. We have established a strong R & D team to develop and produce chemical products including water-based metal coatings. We have also established a sales network covering the whole country and formed an integrated industrial system of "research, production and sales".

Due to business development needs, the company urgently needs elites with industry marketing and technical experience to join us. The development prospects of our company are considerable, and there is ample room for employees to rise. At the same time, it provides superior benefits and challenging salary, and provides a platform for personal development of those who are interested in development.

Foshan Jianluo Coating Technology Co., Ltd.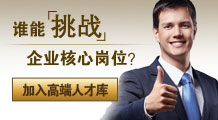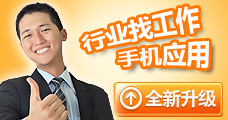 a