Running post
Updated: 2019-07-25
国有企业

Company Nature:

State-owned Enterprise
500 - 999人

Company size:

500-999 people
福建-宁德市

Work location:

Fujian-Ningde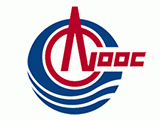 全职

Job Nature:

Full-time
大专及以上

Educational requirements:

college and above
三年以上

Work experience:

more than three years

油气储运及化学、...

Professional requirements:

oil and gas storage and transportation, chemistry, ...

不限

Foreign language requirements:

unlimited
4000~6500 元/月

Salary:

4000 ~ 6500 yuan / month
不限

Title requirements:

unlimited
若干

Number of Recruitment:

Several
2019-07-25 ~ 2020-01-24

Date of recruitment:

2019-07-25 ~ 2020-01-24
Job Responsibilities:
1. Regularly carry out station inspections, centralized inspections, and inspections of valve rooms under its jurisdiction, responsible for the daily maintenance and management of equipment and facilities;

2, Responsible for implementing dispatch orders and various process indicators, monitoring station process parameters and facility status, making production records on duty, and completing various production tasks;

7S 打造、站场标准化、信息化建设、降本增效等相关工作; 3. Carry out related work such as 7S building, station standardization, information construction, cost reduction and efficiency improvement in the region ;

4. Report defects and hidden dangers in time, and cooperate with relevant departments to carry out management of defects and hidden dangers;

5. Responsible for regular inspections of pipelines within the jurisdiction, and routine maintenance and repair of pipeline auxiliary facilities;

6. Participate in training in operation technology and safety production knowledge, emergency drills, and training and assessment of safety production technology positions;

7. When abnormality is found, report the production situation on duty to the station manager and the general dispatching office in time, and cope with the emergency and unplanned parking;

8. Other tasks assigned by the leadership.



China Shipping Fujian Natural Gas Co., Ltd.
CNOOC Fujian Natural Gas Co., Ltd. was established in 2003. It is jointly funded by CNOOC Gas & Power Group Co., Ltd. (60%), a wholly-owned subsidiary of CNOOC, and Fujian Provincial Investment and Development Group Co., Ltd. (a state-owned enterprise). Formation. It is a state-owned energy company engaged in the import and sale of liquefied natural gas (LNG), construction and operation of LNG receiving stations and gas pipelines. The Fujian LNG station line project invested and constructed by the company is the first large-scale liquefied natural gas project in mainland China that is completely imported, constructed and managed by domestic enterprises.
The company currently employs about 500 people. It is mainly responsible for the sales of pipeline natural gas in Fujian Province, and the construction of LNG receiving stations and gas transmission lines. It is the largest pipeline natural gas supplier in Fujian Province. The company imports LNG from Donggu, Indonesia. After storage, gasification and pressurization, the company sends it to users through gas transmission lines and subsea pipelines. The main customers are power plant users and urban gas users.
The company has deeply cultivated the Fujian natural gas market for many years, changing the history of Fujian province without large-scale use of natural gas. After more than ten years of development, the company has built six 160,000 cubic meters of LNG storage tanks in Xiuyu, Putian, Fujian, which is currently one of the largest LNG receiving stations in China. It operates natural gas transmission pipelines of approximately 372 kilometers across Fuzhou, Putian, Quanzhou, Xiamen, and Zhangzhou cities on the coast of Fujian.
The company's natural gas construction "covers the whole province, connects two continents; radiates inland, is clean and safe". The Haixi natural gas pipeline network with a total length of about 1,100 kilometers continuously provides clean, efficient, reliable and safe energy support for the economic zone on the west side of the Strait.
The company firmly believes that employees are the most valuable resource for the sustainable development of the enterprise, and will provide you with competitive compensation; five insurances and one annuity, enterprise annuity, supplementary medical care, personal accident and other commercial insurance. It will also provide adequate training opportunities and career development space. Welcome to join!