technician
Updated: 2020-01-08
私营/民营企业

Company Nature:

Private / Private Enterprise
100 - 499人

Company size:

100-499 people
浙江-绍兴市

Work location:

Zhejiang-Shaoxing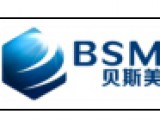 全职

Job Nature:

Full-time
大专及以上

Educational requirements:

college and above
不限

Work experience:

unlimited

化工类专业

Professional requirements:

major in chemical engineering

英语良好

Foreign language requirements:

Good English
面议

Salary:

Negotiable
不限

Title requirements:

unlimited
4人

Number of Recruitment:

4
2019-06-04 ~ 2020-03-31

Date of recruitment:

2019-06-04 ~ 2020-03-31
Qualifications:
1. College degree or above;

2. Chemical engineering, chemical engineering, environmental engineering, automation control and other related majors;

3. Fresh graduates with more than one year of work experience in the same post or who have aspiring to engage in chemical and equipment work for a long time;

4. Abide by factory rules and regulations, and have good group communication and cooperation ability;
Shaoxing Besmei Chemical Co., Ltd.
Shaoxing Besmei Chemical Co., Ltd. was established in March 2003. It is located in Shangyu Economic and Technological Development Zone, Hangzhou Bay, Zhejiang. It is a national high-tech enterprise integrating product research and development, production and marketing.
Shaoxing Beismei Chemical Co., Ltd. has advanced production facilities, equipped with first-class production, technology development, and quality inspection equipment. The production system has achieved continuous, automatic (DCS control) and safety and cleanliness. The company has a number of technical experts and a large number of experienced high and intermediate professional and technical personnel. It has established long-term close cooperative relationships with many domestic universities and research institutions, and has formed continuous nitrification, continuous separation, Continuous distillation and other core product groups.
After years of development, the company has become the world's leading manufacturer of mononitroxylene series nitro products and dimethylaniline series reduction products. Due to the advanced production technology and the use of high-purity hydrogen for reduction, the company The products are of good quality, good color and high purity. In addition to leading domestic similar markets, the products are also exported to Europe, America, Southeast Asia, South America and other countries and regions in large quantities. The products are welcomed by downstream high-end users.
In the next few years, the company will make full use of core technology advantages, increase product innovation and development efforts, continuously improve product quality and service quality, actively participate in international and domestic market competition, and dedicate more high-quality products to our customers.

We sincerely invite you with outstanding talents to join our team and develop together!
The company provides the following benefits for regular employees:
1.Enjoy national legal holidays
2.Send skill level subsidies, education subsidies, and job title subsidies
3. Pay five insurances and one fund
4. Special holiday subsidies and high temperature subsidies
5. Employee birthday benefits
6. Post training
7.Enjoy paid annual leave
。 We are convinced that choosing the right person is choosing the right strategy. The most suitable is the best. As long as you have the ability to play in the company and create new value, Besmei will provide you with a stage and pursue a win-win development .