Chemical Process Technician
Updated: 2020-01-14
合资/合作

Company nature:

joint venture / cooperation
100 - 499人

Company size:

100-499 people
甘肃-张掖市

Work location:

Gansu-Zhangye City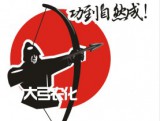 全职

Job Nature:

Full-time
本科及以上

Educational requirements:

Bachelor degree and above
一年以上

Work experience:

more than one year

应用化学、化工工艺

Professional requirements:

applied chemistry, chemical process

不限

Foreign language requirements:

unlimited
4500~6000 元/月

Salary:

4500 ~ 6000 yuan / month
不限

Title requirements:

unlimited
10人

Number of recruits:

10
2019-02-26 ~ 2020-02-25

Date of recruitment:

2019-02-26 ~ 2020-02-25
1. Bachelor degree or above, chemical engineering and technology, applied chemistry, familiar with the company's product production technology and quality characteristics, and able to guide employees' operations.

2, willing to study production technology, process technology, good health and hardship.




3. Skilled in CAD engineering drawing software, able to compile process files.




4. Strong sense of responsibility, diligence and dedication, with a sense of innovation, dedication and teamwork spirit.
Zhangye Da Gong Agricultural Chemical Co., Ltd.
Zhangye Da Gong Agrochemical Co., Ltd. is a Sino-foreign joint venture mainly producing herbicides. Its headquarters is located in Nanchang, Jiangxi Province. The company was established in 2004. The company has fixed assets of 58 million yuan, covers an area of 126 acres, and a building area of 20,000 square meters. There are currently 206 employees, including 66 engineering professionals. It is the largest pesticide production plant in the five northwestern provinces and autonomous regions. It has the largest Zhongdingling original drug production equipment and multiple herbicide processing production lines. It is one of the 50 designated sites for the original chemical industry. It is the largest pesticide production enterprise in Gansu Province, with the largest Zhongdingling original drug production device and multiple pesticide preparation processing production lines in China. The company's main products are 95% Zhongdingling original medicine, 48% Zhongdingling EC, 360 g / L Zhongdingling EC, 50% Zhongling • Acetochlor EC, 480g / L Fluloring EC, Glyphosate Herbicides and other plant growth regulators. The products are sold to Shandong, Hebei, Northeast China, Jiangxi, Yunnan, Guizhou, Xinjiang, Gansu and other provinces across the country, and exported to South America, Africa, Australia and other countries, winning excellent product quality and good after-sales service. Positive reviews from users.

After eight years of unremitting efforts, the company has now entered a steadily and rapidly developing track, established the corporate philosophy of "talent-oriented", followed the business purpose of "staff progress, enterprise development, user benefits, and social prosperity", and established Based on the core values of "making a small company into a large company, and making a large company into a company for everyone", it has formed a strong management team, production team, technical team, and marketing team, which has laid a foundation for the development of the company. solid foundation.

In recent years, while paying close attention to product quality and improving technical content, the company has insisted on intensifying the development of new products, improving the ability of independent innovation and gaining the following honors:
1. In 2006, the development of 48% Zhongdingling emulsifiable concentrate won the first prize of scientific and technological progress of municipal and district governments.
2. In 2007, the 30% Zhongdingling Water Emulsion, a new environmentally friendly product independently developed by the company, won the national invention independent intellectual property rights and won the technology invention award.
3. In 2009, it passed IS09000 quality system certification.
4. In 2009, the company's tobacco sprout inhibitors and tobacco-specific herbicides were awarded "National Recommended Products" by the National Tobacco Corporation.
5. In 2010, it passed the assessment of famous brand products in Gansu Province, and the "Big Bow" herbicide was awarded the title of "Gansu Famous Brand Product". In the same year, it passed the "AAA" certification of standardized good behavior enterprises.
6. In December 2010, the company obtained independent intellectual property rights for the production process and invention of nitrogen nitrate waste mixed acid recycling. At the same time, the company also won many honors.
7. In 2011, it was appraised as "Grade A Enterprise in Quality Credit Rating of Gansu Province" and "Private Technology Enterprise".

At present, the company is expanding the production scale to carry out technical reform of 5,000 tons of Zhongdingling herbicide, and the company is rapidly developing in the direction of becoming bigger and stronger. In 2012, the company's sales will reach 100 million yuan. According to the company's five-year development strategic plan, the company's sales in 2017 will exceed 300 million yuan. Efforts will be made to develop the company into a medium-sized pesticide company with strong market competitiveness across the country in order to better support agricultural production.