Structural design
Updated: 2020-01-08
股份制企业

Company nature:

joint-stock enterprises
1 - 49人

Company size:

1-49 people
湖北-荆州市

Work location:

Hubei-Jingzhou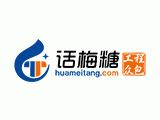 全职

Job Nature:

Full-time
大专及以上

Educational requirements:

college and above
五年以上

Work experience:

more than five years

不限

Professional requirements:

unlimited

不限

Foreign language requirements:

unlimited
14000~18000 元/月

Salary:

14000 ~ 18000 yuan / month
不限

Title requirements:

unlimited
2人

Number of Recruitment:

2
2020-01-03 ~ 2020-06-30

Date of recruitment:

2020-01-03 ~ 2020-06-30
Qualifications:
1. Educational requirements: Bachelor degree or above, related majors in civil engineering;

2. Work experience: more than five years of graduation, experience in chemical design institute;

3. Solid professional knowledge, strong practical application ability, conscientious and persistent in technology and scientific research and design work, with a spirit of innovation and pioneering;

4. Good communication and teamwork skills;

5, able to adapt to work requirements.
Tianjin Mandarin Sugar Network Technology Co., Ltd.
Huamei Engineering Service Crowdsourcing Platform, based on Internet concepts and technologies, builds information bridges for manufacturing enterprises, engineering companies (design institutes, research institutes), professional teams and professional engineers, and through cooperation with well-known engineering companies in various industries, integration Engineering contracting resources and pooling of human resources, so that production enterprises and engineering companies have more choices, making engineering contracting more efficient, convenient and economical, while providing professional engineers with more part-time, entrepreneurial opportunities, and professional engineers get more Reward, forming a "three wins" situation. [2]
Huameitang is committed to providing online, offline services such as engineering contracting, design subcontracting, expert consulting, professional tasks, technical services, personnel secondment, professional team formation, project team formation, etc. for production enterprises, engineering companies, and professional engineers. [