Deputy Chief Engineer
Updated: 2019-05-28
其他

Company Nature:

Other
1000人以上

Company size:

1000 or more
山东-菏泽市

Work location:

Shandong-Heze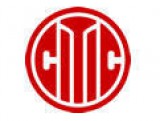 全职

Job Nature:

Full-time
本科及以上

Educational requirements:

Bachelor degree and above
十五年以上

Work experience:

more than 15 years

化工相关专业

Professional requirements:

majors in chemical engineering

不限

Foreign language requirements:

unlimited
面议

Salary:

Negotiable
高级职称

Title requirements:

senior title
1人

Number of recruits:

1
2018-02-03 ~ 2020-01-30

Date of recruitment:

2018-02-03 ~ 2020-01-30
Job Responsibilities:

1. Assist the chief engineer to lead the company's technical development and technical communication; technical quality and safety management; company technical training.

Qualifications:

1. Bachelor degree or above, senior professional title, more than 15 years of process technology development experience in large-scale chemical design institute;

2. Used to be the person in charge of process technology for large-scale chemical projects;

3. Mature technical talent training experience;

4. Familiar with design specifications of petrochemical or chemical industry;

5. Have the skills to organize the design and design process and on-site process technology issues;

6. Good communication skills; strong interpersonal and communication skills.
CITIC Guoan Chemical Co., Ltd.
CITIC Guoan Chemical Co., Ltd. was established in September 2010 with a registered capital of 500 million yuan and covers an area of nearly 1,800 acres. It has 8 wholly-owned subsidiaries, 2 holding subsidiaries, 9 production facilities, 12 new polymer materials, shrink film labels, and blow molding production lines, and employs 1,600 people. The main constructions are 50,000 tons / year isobutylene, 30,000 tons / year methallyl chloride, 25,000 tons / year methylallyl alcohol, 17,000 tons / year monochloromethane, 100,000 tons / year ethylene tar comprehensive utilization, 20 10,000 tons / year heavy aromatics extraction, 200,000 tons / year mixed aromatics hydrorefining, 5000Nm3 / h natural gas hydrogen production, 50,000 tons / year methanol to alcohol ether fuel, environmentally friendly solvents and other production facilities. Leading products are: isobutylene, methallyl alcohol, methallyl chloride, monochloromethane, petroleum resin, environmentally friendly heavy aromatics, rubber filling oil, refined aromatics, alcohol ether fuel, environmentally friendly solvents, polystyrene, engineering plastics , PVC shrink film labels, blown bottles, etc.
Development direction: fine chemicals, new materials, new energy;
Technical support: Shandong Center of Chinese Academy of Sciences, Lanhua Institute of Chinese Academy of Sciences, Changzhou Ruihua Chemical Engineering Technology Center, Shanghai CITIC Guoan Technology R & D Center, CITIC Guoan Chemical Dongming Technology R & D and Achievement Transformation Center, Donghua Engineering Technology Co., Ltd., Suzhou Shuanghu Chemical Technology Co., Ltd., Tianjin University, East China University of Science and Technology, etc .;
Development goals: (2016-2020) to become the world's largest production base of methallyl series products; to produce mixed aromatics by alkylation and indirect oxidation to produce methylstyrene break through the traditional route and strategically replace imported products; develop Developed the first environmentally friendly heavy aromatics process route and production unit in China; developed ultra-low molecular polyethylene and ultra high molecular polyethylene process routes and production units; and completed the isooctane, isododecane, and isohexadecane pilot plants And industrial plant.