Chemical industry professional talent recruitment preferred website

Researcher (Graduate)
Updated: 2020-01-11
外商独资

Company Nature:

Wholly Foreign-owned
50 - 99人

Company size:

50-99 people
广东-东莞市

Work location:

Guangdong-Dongguan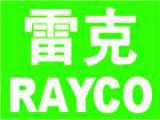 全职

Job Nature:

Full-time
高中及以上

Educational requirements:

high school and above
不限

Work experience:

unlimited

化工化学专业优先

Professional requirements:

Chemical chemistry major is preferred

不限

Foreign language requirements:

unlimited
3000~5000 元/月

Salary:

3000 ~ 5000 yuan / month
不限

Title requirements:

unlimited
8人

Number of recruits:

8
2019-12-25 ~ 2020-03-01

Date of recruitment:

2019-12-25 ~ 2020-03-01
description of job:

1) Responsible for the experimental work of the company's coating products;

2) Cooperate with supervisors to complete various inspections;




job requirements:

1) College degree or above, fresh graduates and chemical engineering majors are preferred;

2) Have the ability of independent experiments and be familiar with the use of relevant detection methods and instruments;

3) Physical and mental health, no bad habits.
The latest salary quotes for analytical jobs in Guangdong
Ruizhou Resin (Dongguan) Co., Ltd.

Ruizhou Resin (Dongguan) Co., Ltd. is located in Tianxin Village, Huangjiang Town, Dongguan City. It is a foreign-invested enterprise invested and established in 2002 by Ruizhou Chemical (Hong Kong) Co., Ltd. The company mainly produces and operates photosensitive coatings, water-based coatings, and adhesives. , Is an enterprise integrating R & D, production and sales.

In the growth course of more than ten years, we have been adhering to the innovative and professional fine society, constantly developing and responding to the needs of customers and customers.

New Jobs at Ruizhou Resin (Dongguan) Co., Ltd.
a