Equipment Manager (Jiangxi Plant)
Updated: 2020-01-03
私营/民营企业

Company Nature:

Private / Private Enterprise
100 - 499人

Company size:

100-499 people
江西-抚州市

Location:

Jiangxi-Fuzhou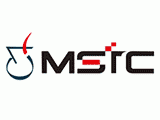 全职

Job Nature:

Full-time
大专及以上

Educational requirements:

college and above
十年以上

Work experience:

more than ten years

机械、机电一体化

Professional requirements:

mechanical, mechatronics

不限

Foreign language requirements:

unlimited
10000~12000 元/月

Salary:

10,000 ~ 12,000 yuan / month
不限

Title requirements:

unlimited
1人

Number of recruits:

1
2019-12-23 ~ 2020-04-25

Date of recruitment:

2019-12-23 ~ 2020-04-25
Qualifications:
1. College degree or above, major in mechanical or mechatronics;

2. 30-45 years old, with more than eight years of experience in maintenance and management of organic synthetic fine chemicals and APIs;

3. Familiar with the operating principles of chemical production and public engineering equipment, can understand the equipment installation drawings and operating instructions;

4. Skilled in office office automation software;

5. Familiar with the operation principle, repair, installation and maintenance of reactors, centrifuges, various pumps, filter presses, freezers, boilers and other equipment.

6. CAD drawing can be used to draw equipment installation and layout.




Work location: Yihuang Industrial Park, Fuzhou City, Jiangxi Province, five-day work system, which can be concentrated to work and rest, and provide good food and accommodation for free.
Suzhou Kaiyuan Minsheng Technology Co., Ltd.
Suzhou Kaiyuan Minsheng Technology Co., Ltd., located in China-Singapore (Suzhou) Industrial Park, covers an area of 37,500 square meters. It is specialized in the research, development and sales of pharmaceutical intermediates, photosensitive materials and other fine chemicals such as solar electronic paste Business.
The company has first-class synthesis laboratories, engineering laboratories, testing centers, pilot plants and several intermediate outsourcing production companies. Technical support is provided by Suzhou University and East China University of Science and Technology.
Since the establishment of the company, there have been some breakthroughs in the development and research of pharmaceutical intermediates, photosensitive materials, fine chemicals and back aluminum, back silver, and positive silver for solar cells. The products have been favored by domestic and foreign customers.